教育プログラム|学生生活
Jul 19, 2016
Japanese-Brazilian high school students attending Japanese language schools in Brazil visited APU for a three-day event from Sunday, July 10 to Tuesday, July 12.
The twenty-four visitors are all participants of the program Fureai Nihon no Tabi, which is organized by the Brazilian Center of Japanese Language, an organization that supports the spread of Japanese language in Brazil. The purpose of this program is to foster students who can become bridges connecting both countries. Their visit to APU is part of a month-long journey that began June 29 and will end July 27, and will take them from Hokkaido to Kyushu.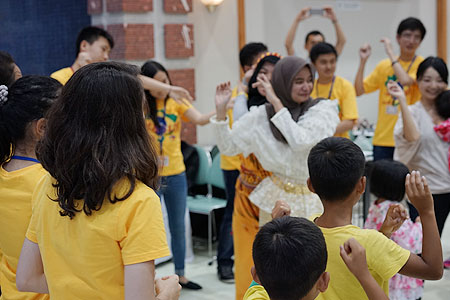 The participants stayed in AP House during their visit. They were welcomed by Portuguese-speaking APU students who had also prepared a presentation for them about APU and student life. Members of the Oita-Brazil Friendship Association attended a party organized for the students on July 11, where the student participants performed and danced with APU students, developing friendships and strengthening connections.