教育プログラム|AACSB
Sep 1, 2016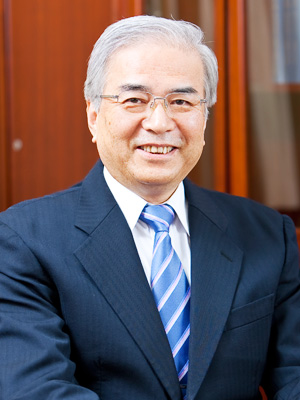 I am pleased and honored to announce that both the College of International Management and the Graduate School of Management have been accredited by AACSB International, the Association to Advance Collegiate Schools of Business. Only five percent of business programs worldwide have earned AACSB accreditation. For APU, this accreditation is a positive confirmation of the efforts of our diverse international faculty and a recognition of the contributions and achievements of our students, faculty, and alumni.
Around the world, AACSB International is the hallmark of excellence for higher education business programs. As an institution with students from 85 countries and a global community of 138 countries and counting, accreditation like this is key to providing assurance to employers, prospective students and their families, and other institutions that APU provides an educational experience that meets the highest international standards.
Last but not least, I want to thank Dean Otake and the many members of our faculty and staff for their dedication and hard work in achieving this accreditation.
KORENAGA Shun
President
Ritsumeikan Asia Pacific University
Related Links:

Gallery: APU Earns AACSB Accreditation