The fall 2016 APU House Welcome Ceremony was held in Millennium Hall on Friday, September 30. This semester, faculty, staff, and 64 Resident Assistants (RAs; student staff who live in AP House and help residents adjust to life at APU) welcomed 480 students from 43 countries and regions to the AP House family.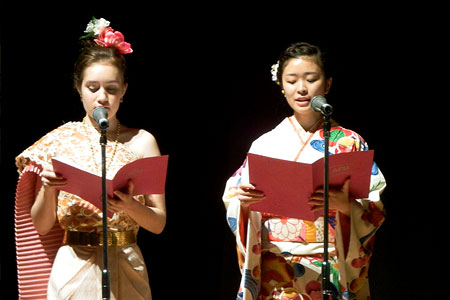 During the ceremony Dean of Student Affairs MAKITA Masahiro encouraged the new residents to strive for three essential points: 1) To appreciate the differences in cultures and customs amongst students from a wide variety of countries and regions and to form friendships with them; 2) To set goals you wish to achieve by the time of graduation, and to use these to draw up plans for how you intend to spend your four years at APU; and 3) To take the actions necessary to achieve those goals. Dean MAKITA also encouraged the residents, saying, "While the difference in cultures, customs, and ways of thinking may be the reasons for conflict at times, it may also be the source of new ideas. Looking back at human history, many kinds of innovations of our society have surfaced from a vast diversity. In other words, it is crucial to view the differences with each other in a positive light, to show respect, and to teach and learn from each other."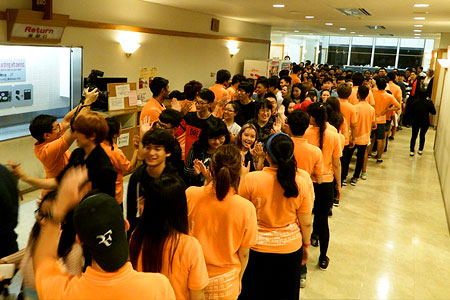 TSVETKOV Radoslav Tsvetanov (College of International Management, 1st year, Bulgaria) gave a short speech on behalf of the new residents about what he hopes to gain as he embarks on his new life. The students were then shown a video produced by the RAs, introducing the rules and regulations of AP House.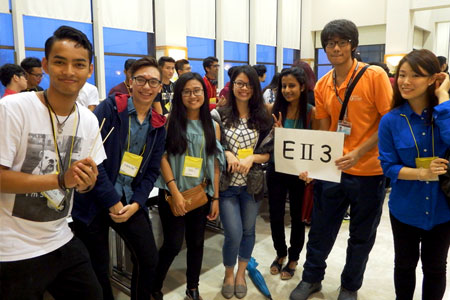 A welcome dinner in the APU Cafeteria followed the ceremony, where students were welcomed by a dance performance and self-introductions by each of the RAs.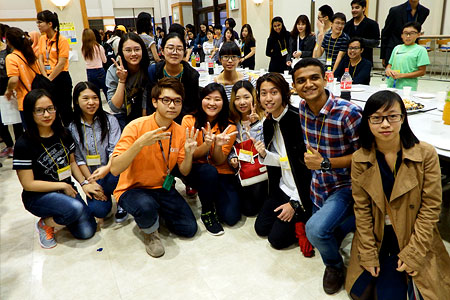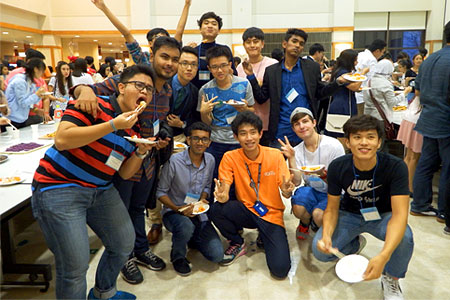 In general, all international students and a portion of domestic students spend their first year living at the AP House dormitory next to the University campus. With an international to domestic student ratio of approximately 7:3, the AP House student dormitory is home to approximately 1,200 students. AP House offers 378 shared rooms and 932 private rooms. For residents, AP House is more than just a place to live; it is a community where students can deepen their understanding of different cultures, and for international students it is a place where they can learn Japanese and become accustomed to life in Japan.
For more details on AP House visit "AP House (On-campus housing)"