On Saturday, October 15 and Sunday, October 16, 2016, the Tenku Festival Organizing Committee held the 14th annual school festival. The campus bustled with a large number of students and local residents as the event attracted a two-day total of nearly 20,000 visitors.
The theme for this year's Tenku Festival was "Be together as one ~All together for Kyushu~", and everyone involved in preparing for the event strived to deepen ties with each other to produce a successful festival.
Another aim of the event was to heighten the spirits of those affected by the earthquakes that struck Kumamoto and Oita this April as part of a Kyushu-wide reconstruction assistance effort.
Festival organizers also invited 17 fourth, fifth and sixth graders from elementary schools in Kumamoto Prefecture to join in the festivities. The children paired up with APU students for a stamp rally and various other fun-filled activities.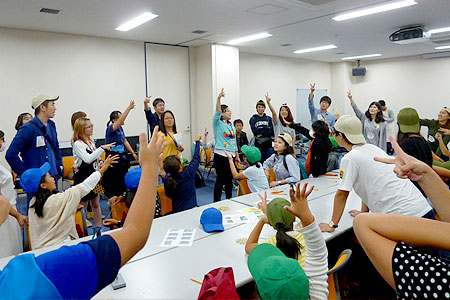 To assist in the reconstruction efforts, the APU Alumni Association hosted an event called "Come back home! Come back to Beppu!" timed to coincide with the Tenku Festival. The event attracted around 180 alumni from around Japan and as far away as Southeast Asia, and during their stay, they did they part to help their "home away from home" of Beppu recover from this year's disaster.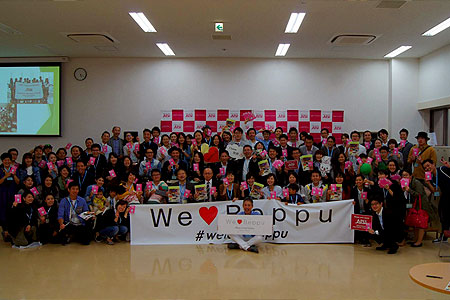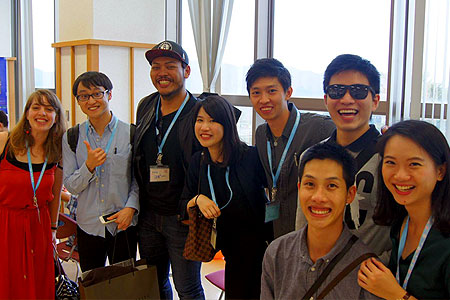 A scene from the Alumni Association event
At the local goods and disaster recovery assistance booth, local groups affected by the disasters in Kumamoto and Oita joined a recovery assistance group to sell local dishes as well as foods and other products from Kumamoto. Meanwhile, a portion of the proceeds from the student organization-run food stalls is slated to be donated to the National Federation of UNESCO Associations in Japan.
Every year, these food stalls prove to be a popular attraction at the Tenku Festival. Student clubs and other groups served up perennial favorites, like yakisoba and takoyaki, as well as more exotic fare, such as Southeast Asian noodle dishes and gapao rice from Thailand.
There were dancers, bands, and performances by traditional arts clubs on the main stage and exhibitions by volunteer clubs in the classrooms. The bustling flea market also added to the action. After sunset, the atmosphere became more lively as the Night Festival wrapped up the weekend of the Tenku Festival.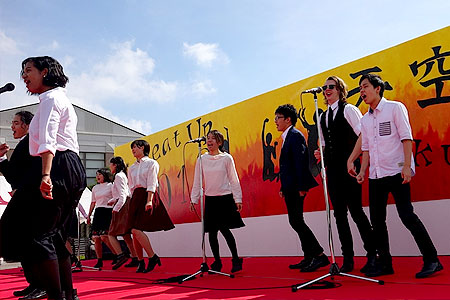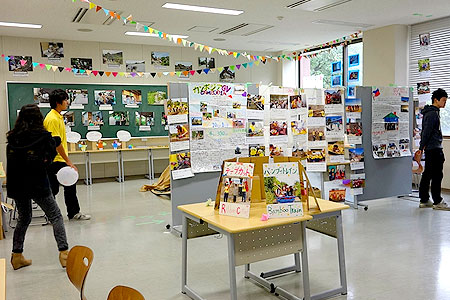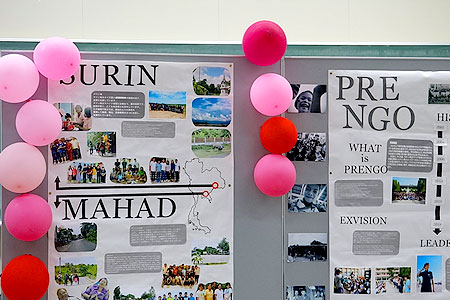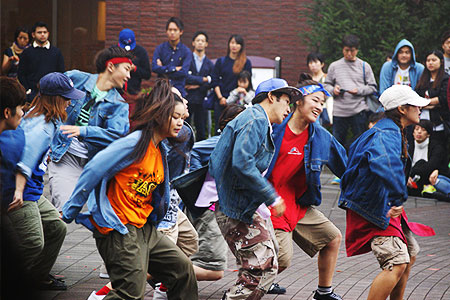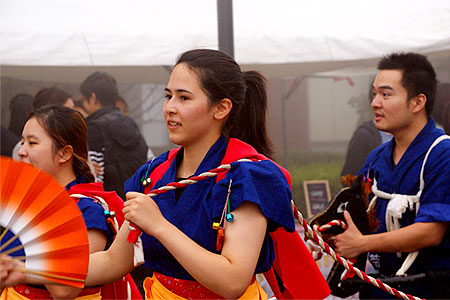 14th TENKU Festival Report