教育プログラム|イベント
Nov 15, 2016
To celebrate the 10th anniversary of the Super Ryugaku Course ("SRC"1; a program to prepare students for study abroad), a group of alumni who participated in the course when they were students organized the Big SRC Meetup on Saturday, October 8th.
The alumni organizers spent one year planning this event in an effort to help current students to realize their goals while affording them a chance to interact with former students who are now older. About 30 alumni and 60 SRC students were in attendance. The event featured three different sessions and lasted four hours. In the first session, current students gave presentations in which they talked about study abroad and their dreams for the future, and the alumni gave them advice. The second session focused on careers. The alumni, now members of the working world, talked about the experiences they have had since finding their first job upon graduation. In the third session, the participants reflected on what they have done thus far and wrote letters to their future selves five years from now. This task served to renew their dedication to make their dreams come true.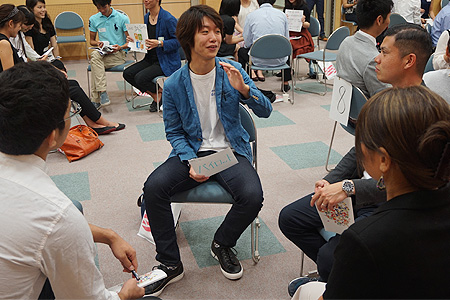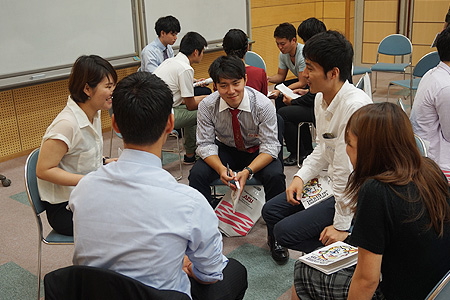 College of Asia Pacific Studies professor KONDO Yuichi , who founded the SRC in 2007, gave a speech in which he said, "At APU, there is a culture of students taking the initiative to engage in peer learning. The SRC is the perfect representation of that culture, and I am pleased I could be here to see how all of these program alumni have grown."
First batch SRC student HONDA Soichiro made some concluding remarks on behalf of the alumni: "It is no easy task for a company to stay in business for 10 years. With that in mind, the fact that the SRC has lasted for 10 years is very significant. I will continue to cherish these ties than span generations."
One participating student said, "I am grateful this program has been around for 10 years, and I'm glad to be a member of this group." Another student commented, "I was very worried about study abroad and my dreams for the future, but listening to the alumni talk about their experiences as students and receiving advice from them has given me a positive outlook."
TSUMURA Mai , a first batch SRC students who conceived this event, was moved by the turnout. "We wanted to do something for the 10th anniversary of the program and were able to bring this event to fruition by getting everybody, both alumni and current students alike, excited and on the same page."
In the end, the emotional strength that students gain from study abroad and the friendships they develop with people who share a common goal are what has kept the SRC going for so many years.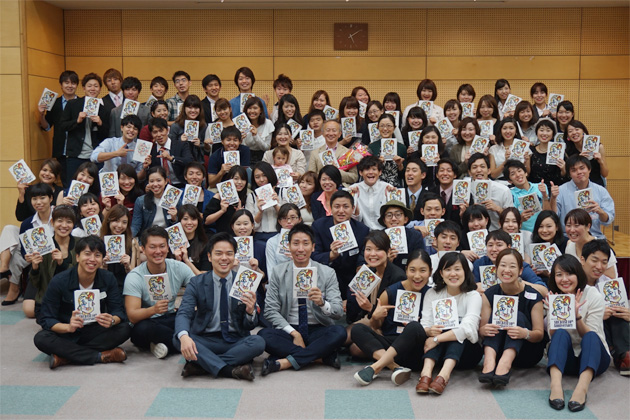 (Alumni and students with the past and present faculty and staff supervisors of the SRC)
1In AY2015, SRC was renamed BASE (Basic Academic program for Overseas Education). BASE is an extracurricular study abroad preparation program that aims to provide students with the English proficiency, communication skills, positive attitude, and intercultural adaptability they need for study abroad. Every year, around 20 first-year domestic students who aim to spend their second or third year abroad are selected for BASE.