On Wednesday, February 1, a group of APU faculty members voluntarily organized a lecture to mark the retirement of Professor FELLIZAR Francisco Jr., P, APU Vice President and Professor in the College of Asia Pacific Studies (APS).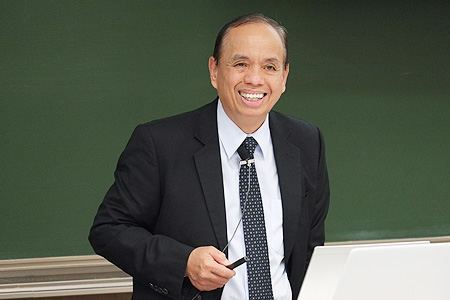 The proceedings began with some remarks by President KORENAGA. Then Dean of Graduate School of Asia Pacific Studies SALAZAR Robert paid tribute to the retiring Professor upon his departure from APU, saying: "Professor FELLIZAR is a man who wears many different hats. In the many roles he plays he is a wonderful father, husband, teacher, and our friend. I am wondering what kind of hat he will wear next."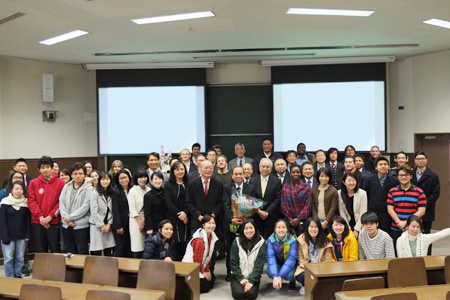 During his lecture, Professor FELLIZAR talked about the universities where he has taught and conducted research to date, and about his own career. He also offered the following message: "APU has become a place that is different from any other institution of education and research. I hope that it will continue to differentiate itself by becoming a center of intellectual excellence that brings together knowledge for the peace, prosperity, and sustainable development of the Asia Pacific, and a global knowledge partner in the sustainable society."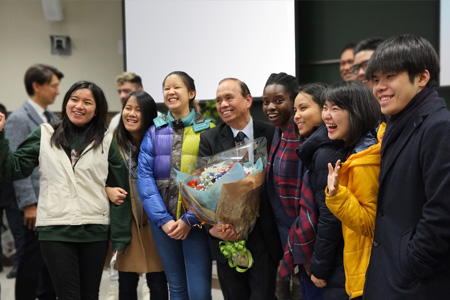 The lecture concluded with a photograph with students, faculty and staff, and graduates.