教育プログラム|AACSB
Apr 26, 2017
After receiving accreditation from AACSB International, APU has been developing partnerships with top business schools across the world. This spring, APU hosted training programs for graduate students and faculty members from Thailand's Chulalongkorn Business School in March, and Portugal's ISCTE Business School in April.
In a program on the theme of Japanese Business and Management, the visitors from Chulalongkorn Business School attended classes taught by APU faculty members and paid site visits to TOTO Ltd. (sanitary ceramics manufacturing), Sanwa Shurui Co., Ltd. (general alcoholic beverage brewing), and Pan Pacific Copper Co., Ltd. (non-ferrous metals).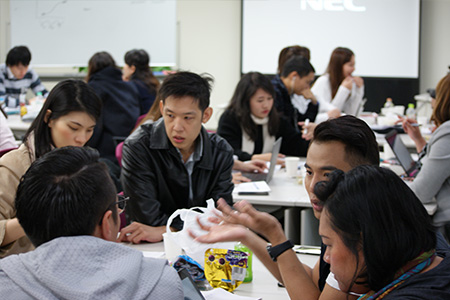 ISCTE Business School's program was conducted under the theme of Business and Intercultural Communication, and included a lecture series by six APU faculty members, as well as Japanese cultural activities such as tea ceremony and Japanese calligraphy, as well as off-campus components such as inspection of tourist destinations in Beppu City and a hot springs experience.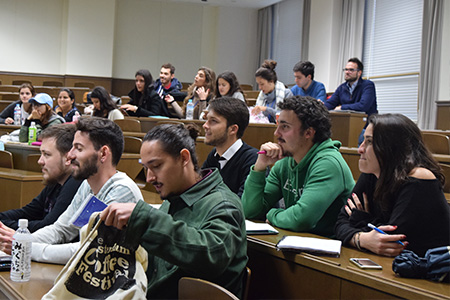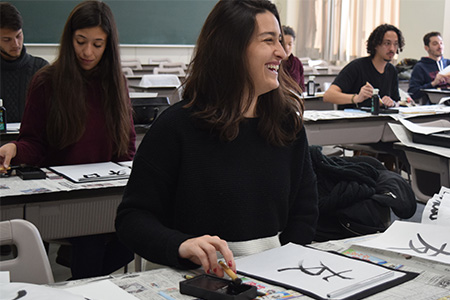 All training programs are tailor-made to meet the training objectives of the universities involved, but some components of these programs are also open to APU undergraduate and graduate students, and are designed to provide students with opportunities to engage in group work and discussions.
APU is also set to host trainees from Florida International University (United States) in July this year. Pursuing this kind of student interaction and research in partnership with excellent universities across the world will add even greater depth to our academic profile.