The APU 2017 Fall Graduation Ceremony was held on Friday, September 15, 2017. This semester's graduating class has a total of 522 students, consisting of 106 domestic students and 416 international students from 38 countries and regions. Graduates included undergraduate, Masters, and PhD students. Friends and family members from around the world gathered at B-Con Plaza in Beppu to celebrate the graduating students as they prepare to take what they have learned at APU to the next stage of their lives.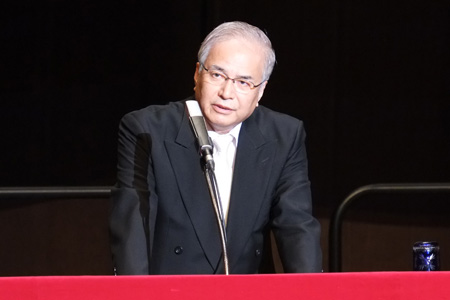 APU President KORENAGA Shun congratulated the graduates and offered words of encouragement: "Your daily life at APU was certainly challenging. You had to leave your comfort zones to break out of your shells and try new things. I am sure many of you feel like you were reborn through this experience. Leaving behind the old you, you discovered a new you. This fundamental narrative of transformation and rebirth is what you gained by attending APU."
(President Korenaga's full comments can be found
here
.)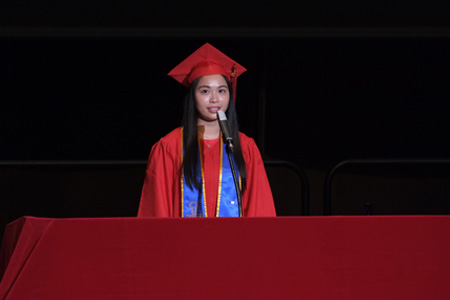 DUONG Bao Thi Anh (College of International Management, Viet Nam), recipient of this year's ANDO Momofuku Honor Prize, represented the undergraduate class in thanking and honoring all graduating students: "Here at APU, we learned that regardless of where we come from, we are all one family. When we come together, our possibilities are limitless...fellow graduates, do not let the challenges stop you from reaching your goals. Dream big and make it happen. Ask for help when you need it. Don't only do what you love, but also love the outcome of what you do. And on top of everything, enjoy every moment of life because we only live once."
Then the student representative for the Graduate School, NGUYEN Nhu Ngoc (Vietnam) gave a few words: "Regardless of how clearly you can envision your future right now, please keep in mind that you all have gone through a lot, which should make you proud of yourself. Although you might have regrets or sad memories, those were the years of your life that you cannot live again, so today and now on, when you look back, please focus on the positivity and the beauty you did experience, because that is what you need to carry on into the rest of your life. APU, Beppu and Japan have been a loving home to me for exactly 6 years now. I do not know exactly where I would go from here, but I still keep that image of the future self I aspire to become. And for that image, I'm forever indebted to the kindness, patience, generosity and wisdom of every single person I have spent time with."
All of the graduates then gathered together to toss their red caps in the air to the chant of "We love APU," which was met with thunderous applause. The graduates left the ceremony in a joyous rush—each one eager to start out on their new life journey.
Fall 2017 Degrees Conferred

Domestic Students
International Students
Total
College of Asia Pacific Studies (APS)
61
125
186
College of International Management (APM)
41
232
273
College Total
102
357
459
Graduate School of Asia Pacific Studies Master's Program(GSAM)
1
23
24
Graduate School of Management(MBA)
1
29
30
Graduate School of Asia Pacific Studies Doctoral Program(GSAD)
2
7
9
Graduate School Total
4
59
63
Total
106
416
522
The graduation ceremony was streamed on
Facebook Live
and Ustream (being August 1, 2018, playback via Ustream is no longer available). An archive can be found via the Ustream link.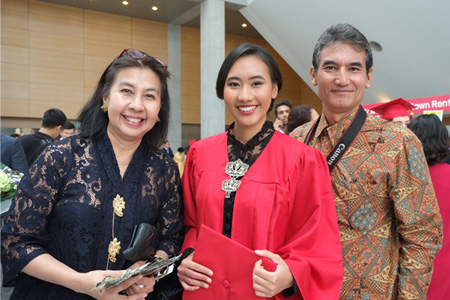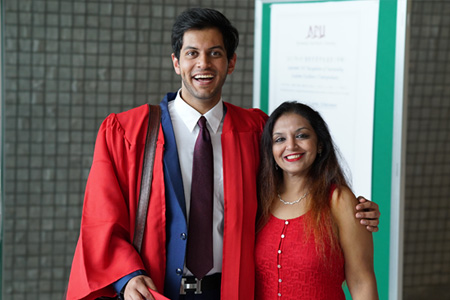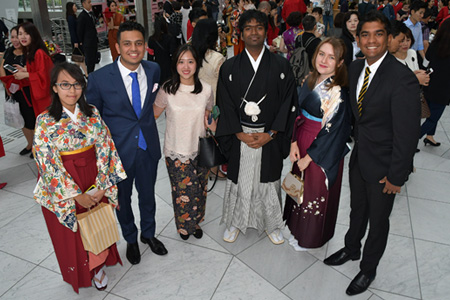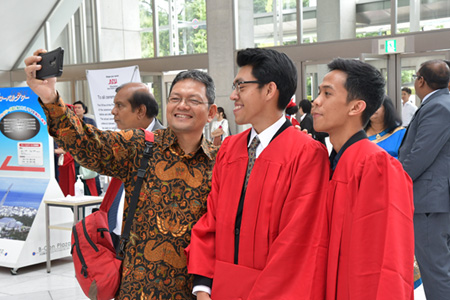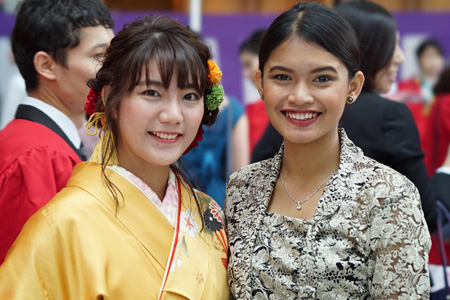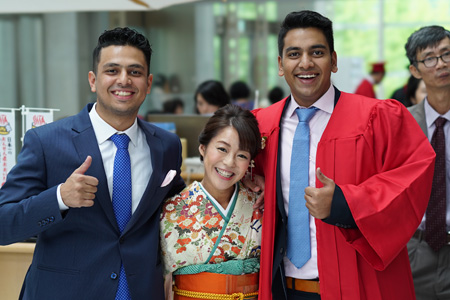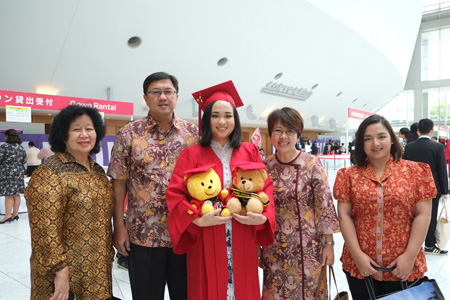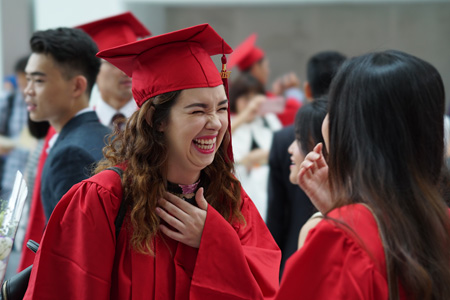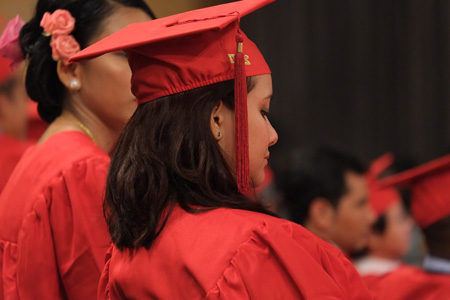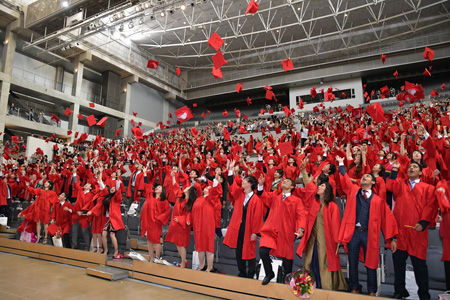 Related Link:

Notes from the President and Vice-Presidents

APU Gallery