On October 31, 2017, 15 ambassadors to Japan visited the APU Campus. These honored guests represent the following nations (in alphabetical order): Armenia, Botswana, Ethiopia, Finland, Ghana, India, Indonesia, Kenya, Libya, Nigeria, Palau, Slovakia, Tajikistan, Thailand, and Togo.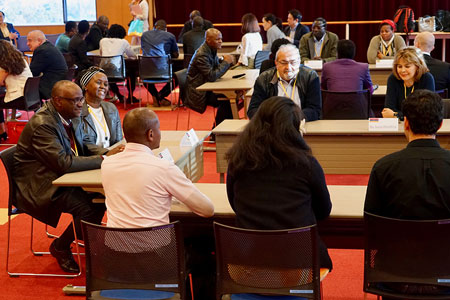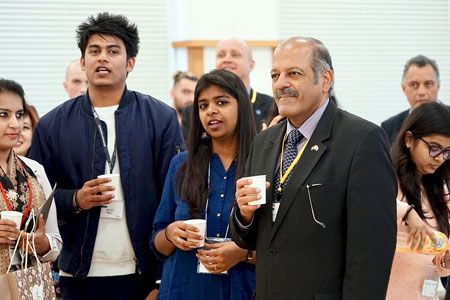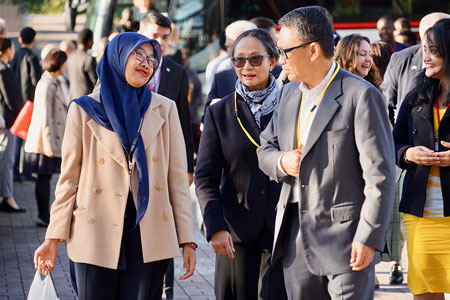 The ambassadors took part in a survey of Kyushu organized by the Ministry of Foreign Affairs of Japan. They stopped in Oita for two days to visit local sites and meet with APU students.
At a discussion session held on the APU campus, the ambassadors shared their experiences of Oita prefecture and APU itself. Dr. Hamrokhon Zarifi, ambassador of Tajikistan, revealed that an APU graduate was recently appointed the Deputy Minister of Tourism in Tajikistan. Ambassadors expressed their admiration for APU and its unique position as an international university in Japan.
Students had the opportunity to discuss their hopes for the future and ask for advice from the ambassadors. MEHTA Ravin (College of International Management, 3rd Year, India) said of the event, "I never thought I would meet the ambassador of India… he talked to us in really friendly manner."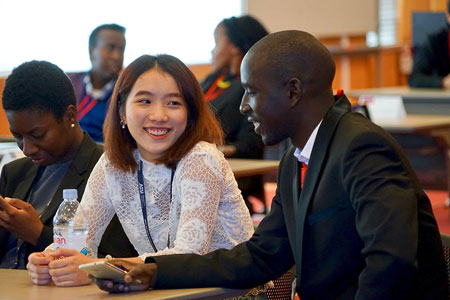 APU has hosted ambassadors on multiple occasions in the past, but this is the first time for such a large group to be present on campus for a single event. While APU students have many opportunities to meet with distinguished guests, this was indeed a very special occasion. Facilitating meetings with diplomatic representatives from around the world is just one more way students at APU shape their world.