On November 17, 2017, twenty corporate representatives from the Taiheikai, a collective of companies that include Oita Paper Products Co., Ltd. and other members of the paper-manufacturing industry as well as members from the stationary industry, visited APU. The visiting representatives had an informal talk with APU President KORENAGA Shun, went on a tour of the university campus, and experienced group work with international students at APU.
In the group work session facilitated by APU Vice-President YOKOYAMA Kenji, the visiting representatives joined with international students to discuss strategies behind product development in the students' countries of origin. At the end of the session, each group presented the strategies they discussed.
When asked about their experience, one representative said, "I discovered new things at APU, and was able to enjoy my time there." Another commented, "I would like APU students to keep on maintaining their connection with the industry. I hope the day comes when we can work together."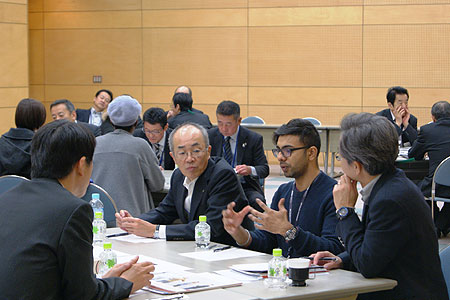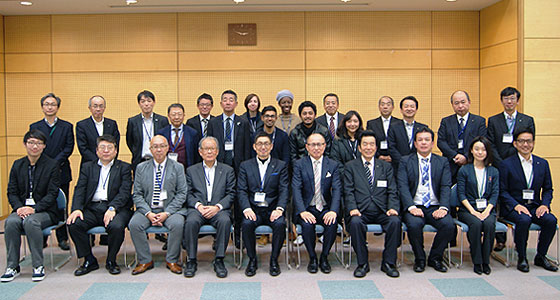 The Global Competency Enhancement Program (GCEP) was developed to provide industry and business trainees the opportunity to experience APU's multicultural and multilingual campus environment while studying at the undergraduate or graduate level.