Since 2008, APU has been a proud member institution of AAPBS*, the Association of Asia Pacific Business Schools. By supporting AAPBS operations, APU strengthens its commitment to a truly global approach to international business education. In 2014, APU hosted the AAPBS Annual Meeting which drew attendees from throughout the Asia Pacific. Together with Keio University, APU represents Japan on the AAPBS Council.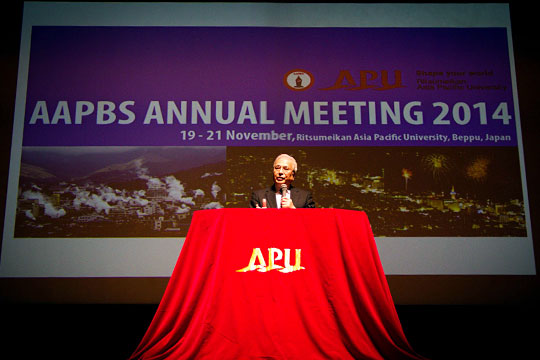 Beginning in January 2019, APU Vice President Yokoyama Kenji will serve as President of AAPBS for a one year term. Vice President Yokoyama will bring a wealth of knowledge and experience of APU to the post, and will no doubt contribute significantly to AAPBS's mission of enhancing business education in the Asia Pacific.
*Founded in 2004, AAPBS is an international association of institutions located in the Asia Pacific region. AAPBS is dedicated to strengthening the quality of business education via research conferences, meetings, and business case workshops held throughout the year. AAPBS is affiliated with other international business school organizations, including the Association to Advance Collegiate Schools of Business (AACSB) International, and the European Foundation for Management Development (EFMD).