On March 1, former APU President Shun Korenaga received an appointment as Beppu Tourism Ambassador.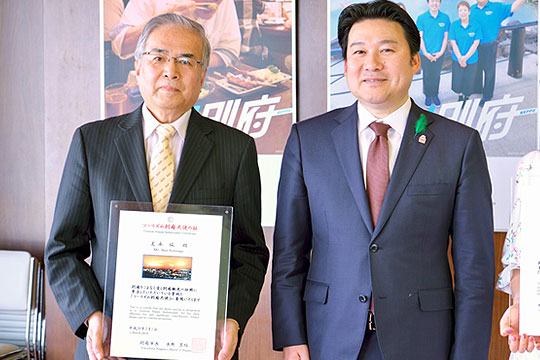 This office is a special commission presented to individuals with particularly deep connections to the area. President Korenaga oversaw not only great achievements on the APU campus, but contributed to development within Beppu City.
At the March 1 ceremony, Beppu Mayor Hiroyasu Nagano presented Dr. Korenaga with his credentials, including business cards and a traditionally made bamboo box to match.
Beppu Tourism Ambassadors play a substantial role in promoting tourism to the region. Although Dr. Korenaga will retire from APU, his commitment and connection to Beppu continues as he contributes to PR efforts for the city.