In partnership with APU, the Japan Foundation's* NIHONGO Partners training program opened on February 9 at the APU campus.
Through the NIHONGO Partners program, The Japan Foundation aims to promote cultural exchange between Japan and other countries in Asia. One half of the program sends Japanese nationals to educational institutions across Asia as "NIHONGO Partners." The other half, "Intensive Training Program for Counterpart Teachers of the 'Nihongo Partners,'" invites Japanese-language teachers from NIHONGO partners hosting institutions to Japan for a two week training program.
The training sessions at APU will prepare 75 participants, including 9 students from APU, for an eight month program beginning in July at intermediate-level educational institutions in Indonesia. For one month on campus, trainees will study the region's language and culture, as well as methods to support Japanese language education. One participant commented, "I want to carry myself as a representative of Japan, and do my best to contribute to the area I am going to."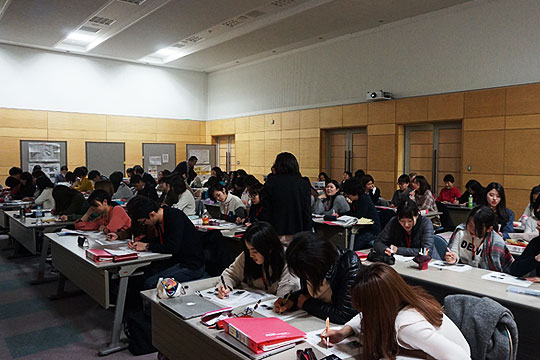 Center for Language Education Professor Tamaki Sumida, coordinator of the training held at APU, expressed his hopes for the program, saying "I hope that through the Japanese language, participants plant seeds of interest in Japanese culture that will spread from Indonesia to the ASEAN region."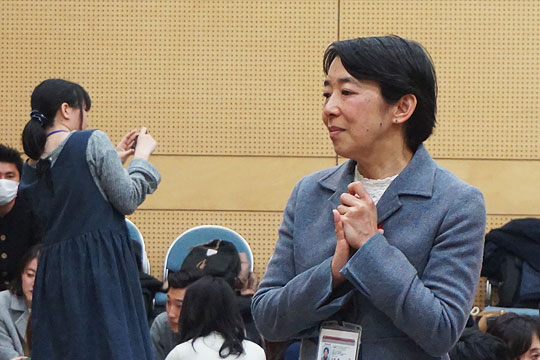 On February 27, trainees participated in an exchange event with APU's international students. After fun ice breakers, international students shared the challenges they faced studying the Japanese language, as well as strategies they used to overcome those difficulties. Trainees had a much clearer picture of how non-native speakers of Japanese learned the language.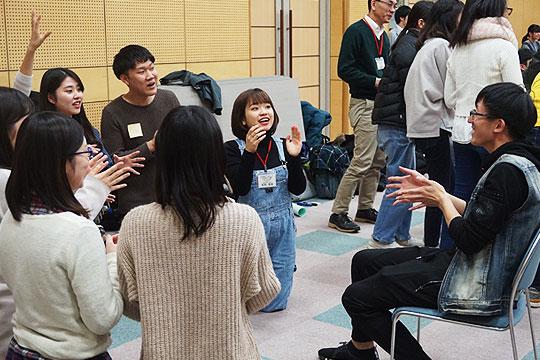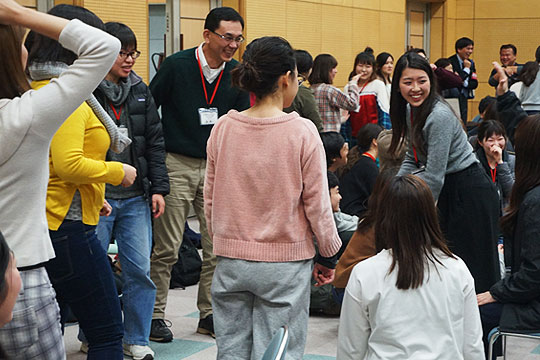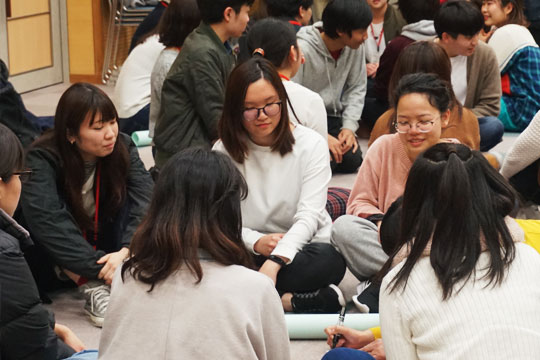 APU strongly recommends students participate in NIHONGO partners, and has established a system to grant academic credits to students that choose to participate.
The NIHONGO Partners program supports international teachers of Japanese, while at the same time giving Japanese nationals the chance to study the language and cultures of other countries and regions in Asia. This program is one of the many bridges that APU students are building between Japan and the Asia-Pacific region.
*The Japan Foundation is an incorporated administrative agency created by the Japanese government. Its goal is to deepen the understanding of Japan in foreign countries, as well as further mutual international understanding.