教育プログラム|学生生活|社会貢献|SDGs
May 10, 2018
On April 25, APU Honors Program for Global Citizenship students and AP House residents volunteered to clean up litter on the road leading from AP House to the Mori Kosaten bus stop.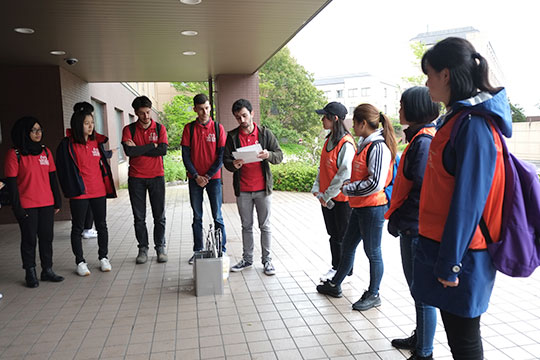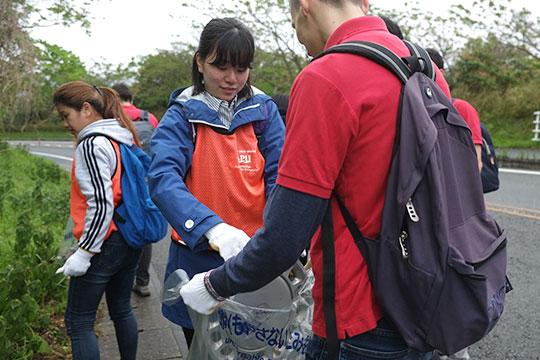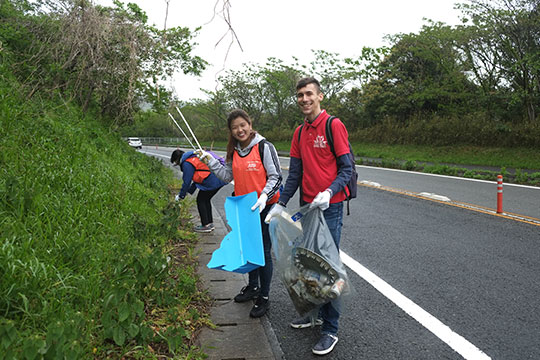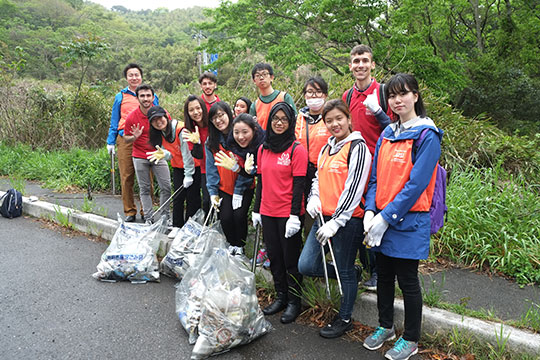 This initiative was created by honors student Jean-Baptiste T. J. Gourdin (College of International Management, 3rd Year). He came up with the idea when riding the bus from Beppu City to AP House, and noticed the litter gathering on the roadside. This is the first time that the honors program has sponsored an event that collaborated with other students. On the day of the event, students met up at AP House, talked about the plan, and went out to beautify the road. Students gathered 8 large bags of garbage, which was separated according to municipal rules. Japanese garbage regulations often require separating combustible garbage from non-combustible trash, as well as careful sorting of recyclable material.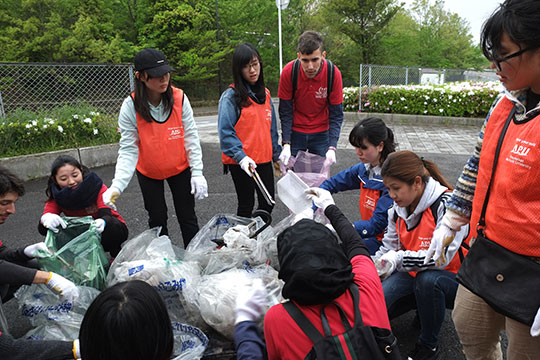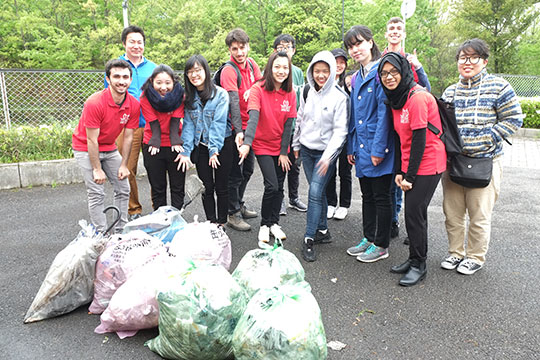 The Honors Program for Global Citizenship cultivates students to be a model for others in the APU community. They are also expected to contribute to the local region. The program has other projects scheduled to take place throughout the academic year. For more information, you can click here.