On June 21, the President of Korea University and a delegation of distinguished guests visited APU. Their goal: to learn more about university internationalization.
Ranked as one of the best universities in Asia by QS and one of the top five universities in Korea by Times Higher Education, Korea University boasts a history going back to 1905. APU and Korea University have a strong relationship, including student exchange and language immersion programs. This visit was a chance to deepen those ties as well as pave a way forward for internationalization at both institutions.
Eager to learn more about APU's international and multicultural campus, executives from both institutions met to discuss how APU was able to achieve a level of diversity unseen anywhere else in Japan. Dean of Admissions Yuichi Kondo gave a presentation on APU's founding, as well as the challenges of recruiting international students to a university in Oita prefecture. Visitors from Korea University also met with APU faculty over lunch, where they could learn about the academic side of a curriculum designed to educate students from many different parts of the world.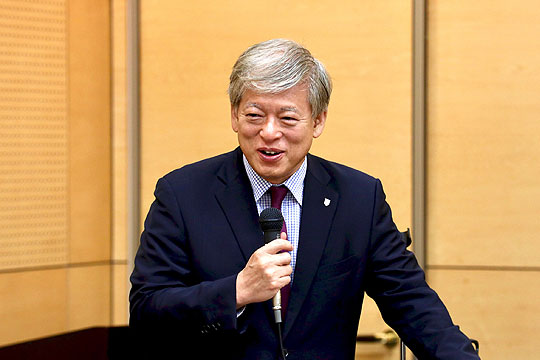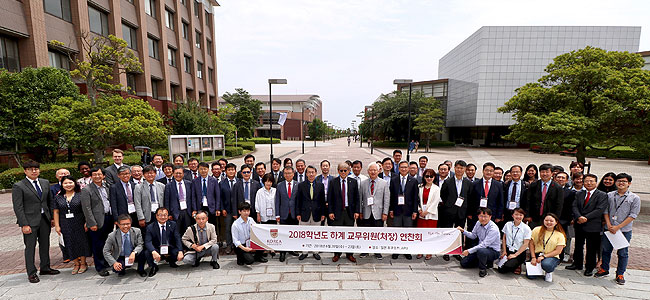 In 2018, APU maintains relationships with 465 institutions around the world. Visits like these insure that APU remains connected to the faculty and staff of other universities, opening up possibilities for further exchange and collaboration.