In June, a team of seven APU students competed in the Japanese championship for Neymar Jr's Five*, an amateur street soccer game played on a small pitch. FC APU blew past the competition in Osaka to become national champions. They won the right to represent Japan in the world championships in Brazil.
On July 20 and 21, FC APU competed near Sao Paulo, Brazil with teams from almost 60 countries and regions. Whoever came out on top would have the chance to play against a team led by the famous Neymar himself.
FC APU played four rounds, winning against Azerbaijan and Belgium, but losing against Argentina and Kenya. Unfortunately, the APU team did not qualify for the next round. It was still an amazing achievement for the APU players to compete against the best of the best from around the world.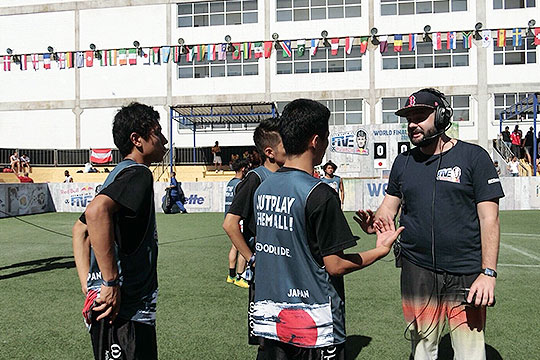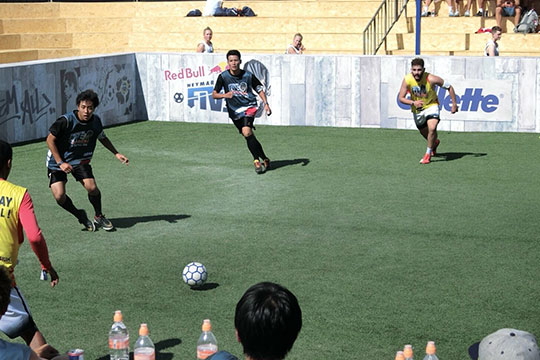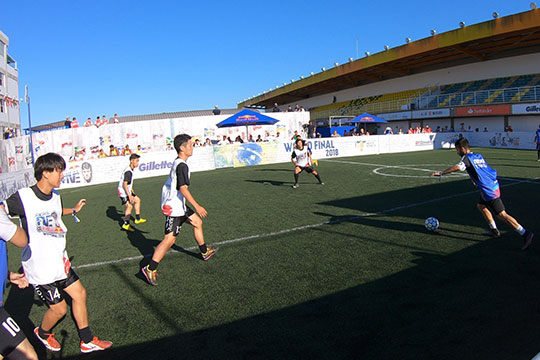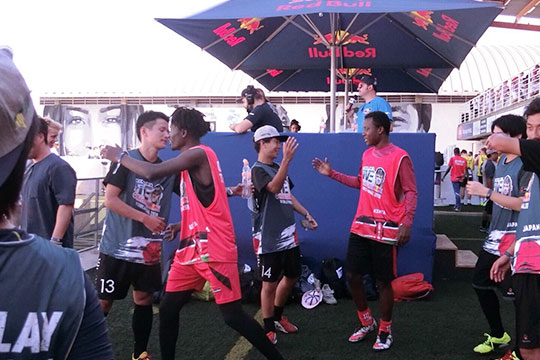 For those who would like to see the stunning display of talent put on by FC APU, you can click the link below to watch the official stream. Go to the 1 hour mark to see the match against Argentina. At about 3 hours and 30 minutes, FC APU plays against Belgium.
https://www.facebook.com/neymarjrsfive/videos/2069920583259392/ (link to the Neymar Jr's Five official Facebook page)
FC APU also appears in a sticker book video collecting all of the national teams which you can watch here: https://www.facebook.com/neymarjrsfive/videos/2075889295995854/ (link to the Neymar Jr's Five official Facebook page)
*Neymar Jr's Five was developed by renowned Brazilian soccer player Neymar. With its roots in street soccer, Neymar Jr's Five has its own set of competitive rules. More than one hundred thousand people play in tournaments hosted in over 60 countries and regions around the world. The team declared world champions play against a squad led by Neymar himself.
Neymar Jr's Five rules:
-Teams consist of five with no goalkeeper (players must be 16-25 years old, up to two players may be over 25).
-Whenever a team scores a goal, the opposing team loses a player for the rest of the match.
-Matches run for 10 minutes or until one team loses all of its players.
-The playing field is smaller than regulation futsal, with a goal that is approximately half the size of a futsal goal at 80cm by 50 cm.