APU currently participates in the Innovation x Diversity x Entrepreneurship Education Alliance (IDEA) program as a cooperating institution. Led by Kyushu University, this program was selected for the Ministry of Education, Culture, Sports, Science and Technology's EDGE-NEXT (Exploration and Development of Global Entrepreneurship for NEXT Generation) program.
From September 10 to 13, one component of the program, the IDEA Asia Pacific Summer Camp 2018, was held at APU. Thirty students from Kyushu University, Ritsumeikan University, the Nara Institute of Science and Technology, Osaka Prefecture University, the Royal University of Phnom Penh (Cambodia), and APU took part. The program focused on the theme "problem-solving in the local community in 2040." Participants learned about design concepts and UX design in lectures conducted in English.
Students from APU kicked off related activities this June, and prepared materials to introduce Beppu to the other participants. One month prior to the Summer Camp, six groups made up of students from different universities and countries/regions were formed. Each student participant individually prepared an essay on the local community in 2040 and carried out preparations for group proposals at the Summer Camp. The student groups gathered at APU shortly afterwards.
In addition to lectures and workshops, Beppu City Hall personnel gave a presentation on the region to the students. Participants also conducted a field survey in the city.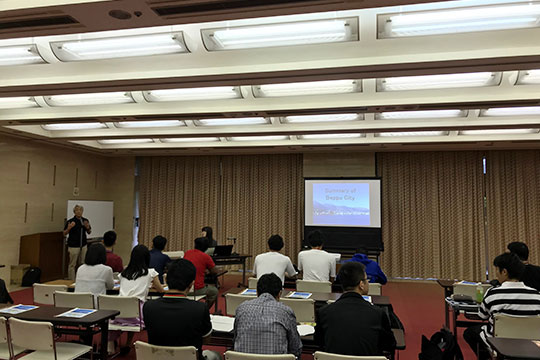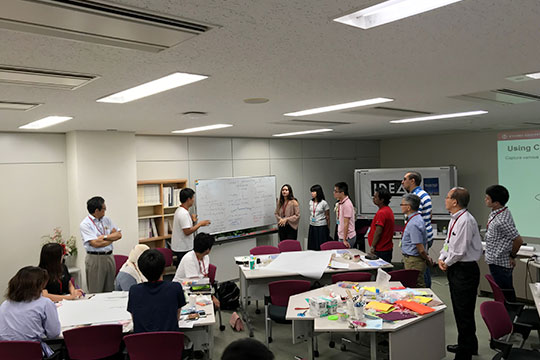 On the last day of the Summer Camp, each student group proposed business ideas that aimed to solve problems in the local community. Judges offered constructive criticism, citing the need for more market research, more originality, and the lack of a strong story. The judges praised all of the groups for identifying challenges, deriving solutions, and putting their proposals together in a short timeframe.
Program Coordinators:
・Shingo Igarashi, Deputy Director, Robert T. Huang Entrepreneurship Center of Kyushu University
・Rika Terano, Lecturer, Robert T. Huang Entrepreneurship Center of Kyushu University
・Kanichiro Suzuki, Professor, College of International Management, APU
Judges:
・Hirofumi Taniguchi, Director, Robert T. Huang Entrepreneurship Center of Kyushu University
・Kunio Ikari, Assistant Professor , Oita University Faculty of Economics (APU alumnus)
・Kenji Yokoyama, Vice President and Professor, College of International Management, APU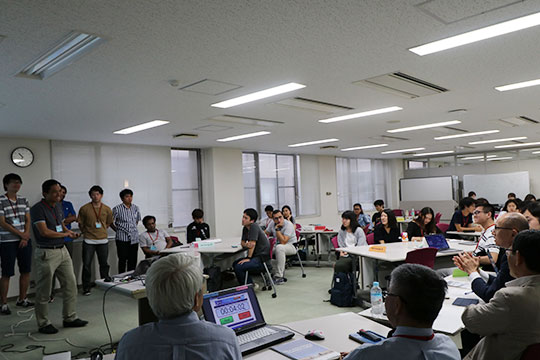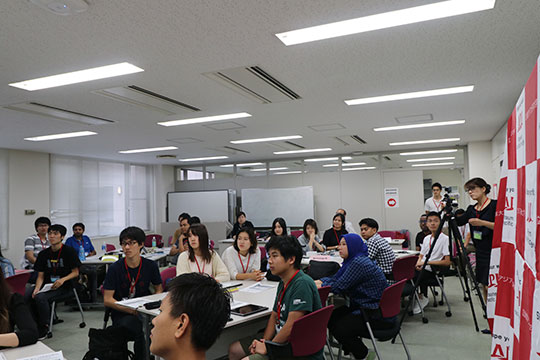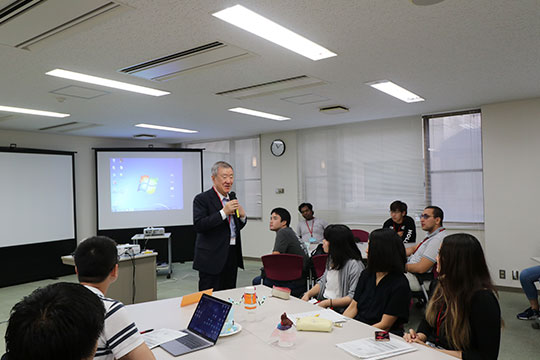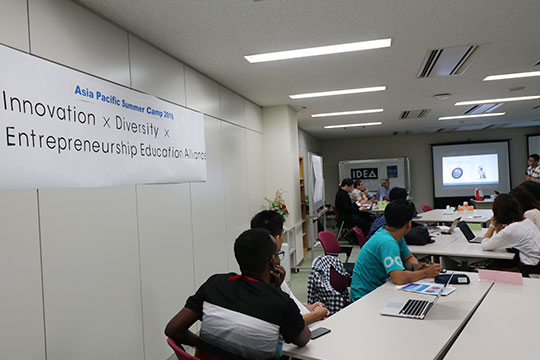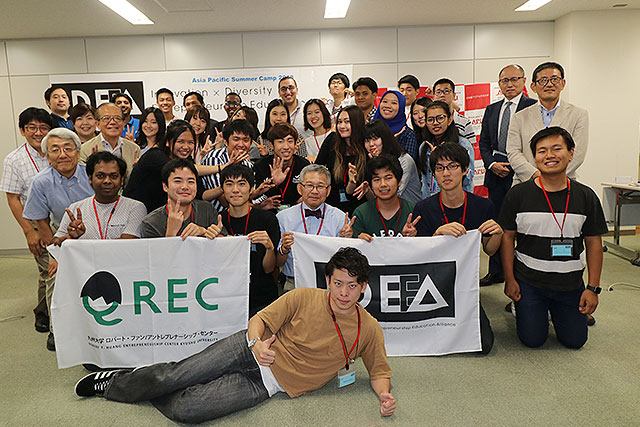 For details on the EDGE-NEXT program, please click here. (You will be taken to an external website.)