The fourth Global Business Case Challenge (GBCC) was held for seven days from October 1 through 7. The APU student-run business case competition gathered 60 students from 16 of the world's top-ranked business schools.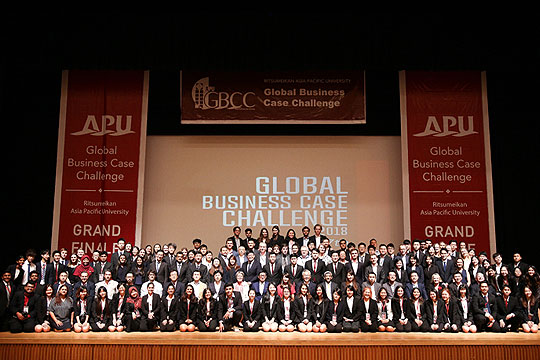 President Deguchi opened the competition by saying "We are extremely fortunate that superb students like you came from all around the world to APU for the Global Business Case Challenge. Rapid expansion of globalization and changes in the traditional ways of doing business are proof that modern management practices are constantly evolving. It's important that you, as future business leaders, have these opportunities to develop solutions to business cases. I wish you all good luck."
Japanese IT company Groovenauts presented this year's business case with the theme of "envisioning the future with AI." Participating teams then had 24 hours to solve a detailed case and give a presentation in front of a panel of judges.
On the last day, the remaining four teams gave their final presentations at Millennium Hall. Despite a valiant effort, the APU team was not able to advance to the final round.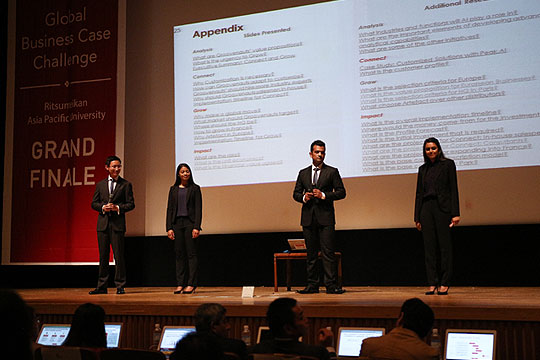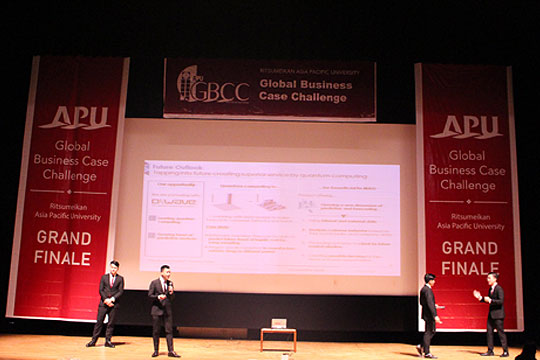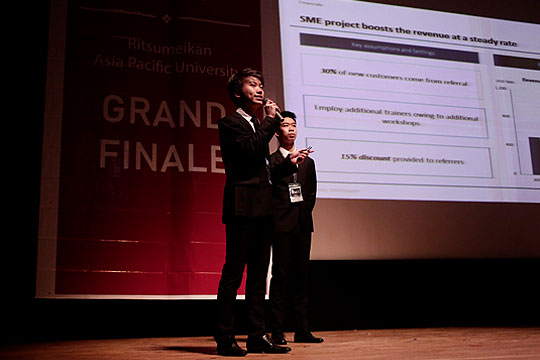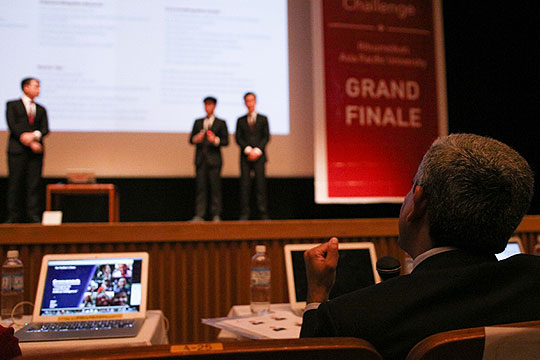 1st Place: USC Marshall School of Business (USA)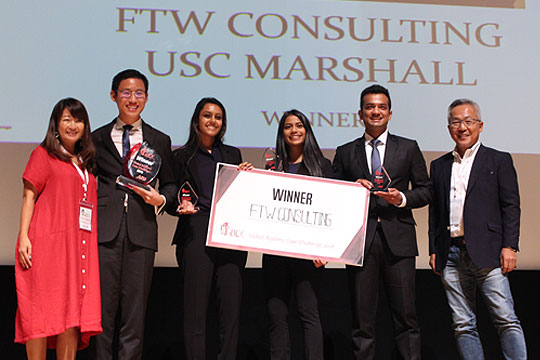 Participating institutions: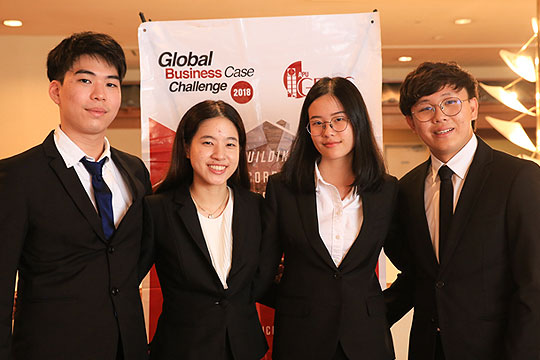 Chulalongkorn University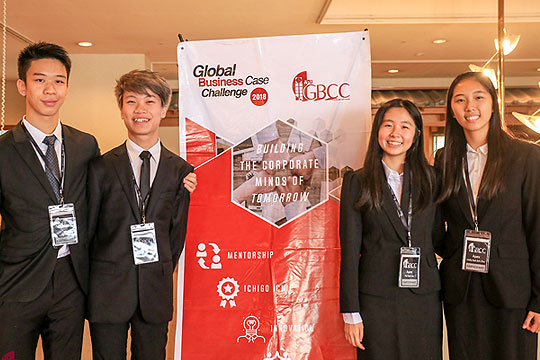 CUHK Business School
The Hong Kong Polytechnic University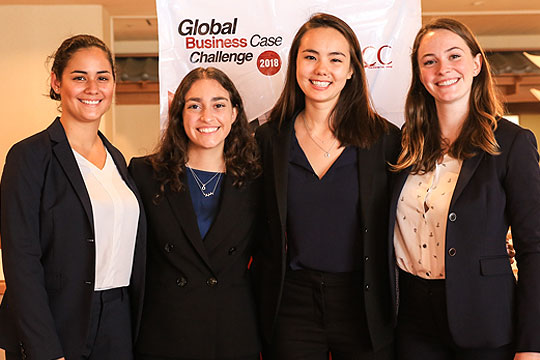 McGill University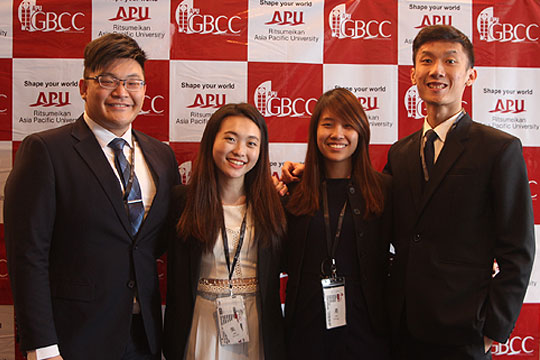 Nanyang Technological University
NEOMA Business School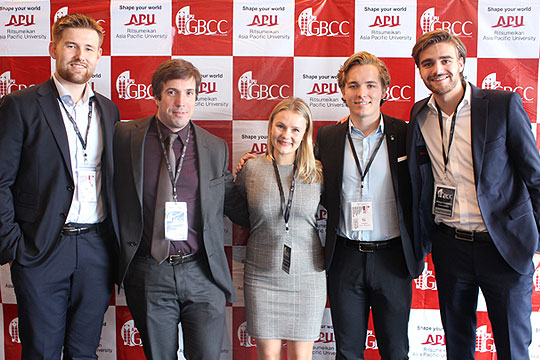 NHH Norwegian School of Economics
Queensland University of Technology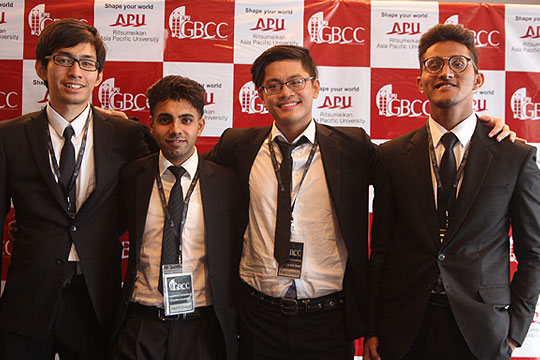 Ritsumeikan Asia Pacific University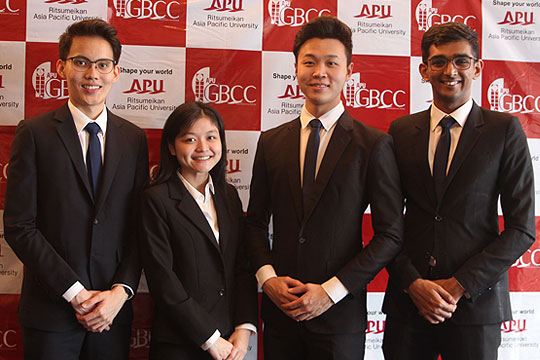 Singapore Management University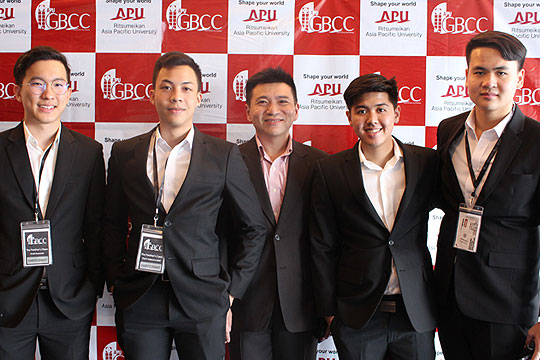 Thammasat University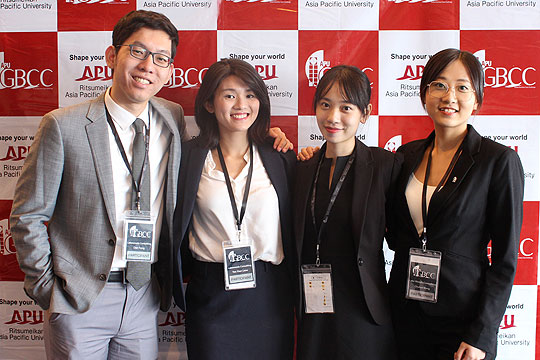 Tsinghua University
University of British Columbia
University of Otago
University of Waikato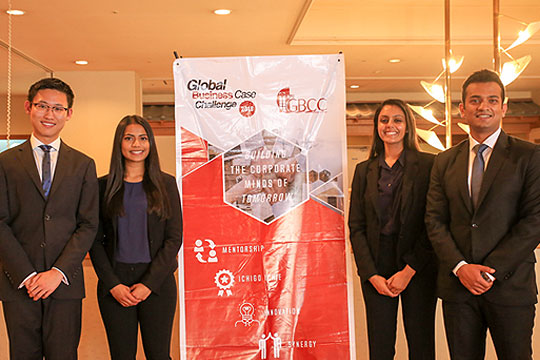 USC Marshall School of Business
In 2016, APU's College of International Management and Graduate School of Management received accreditation from The Association to Advance Collegiate Schools of Business (AACSB), an internationally recognized organization. GBCC is a part of APU's business education conducted at an international standard. Participants have the opportunity to compete with students from all over the world and grow from the experience. Business case competitions are seen as a chance to foster future business leaders as well as a place to meet extremely talented individuals.
For more information on the Global Business Case Competition, please visit the GBCC website.