BEPPU, Oita – Modern jazz mixed with traditional Japanese dance at a performance last month celebrating APU'S 20th Anniversary. Festivities are already underway at the university to commemorate APU's founding in the year 2000, and this concert is one way that the university is expressing its appreciation to the local community for their continued support.
Pianist Tadashi Suenaga kicked off the performance by playing a musical composition by Beethoven, followed by a solo jazz dance performed by Yuko Shibata and the traditional Japanese Kamigata dance Kuro Kami performed by Wakashizuki Yamamura. The three artists then put on a collaborative performance, where Shibata and Yamamura were accompanied by Suenaga on the piano. One member of the audience stated that the "excellent performance gave me goose bumps."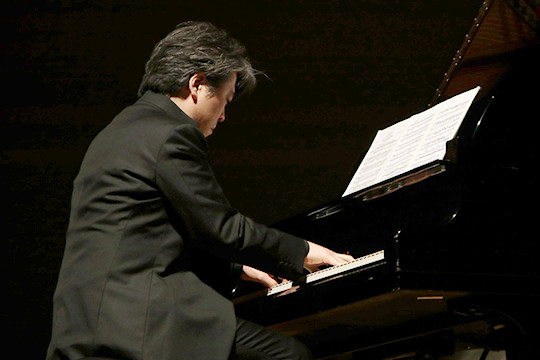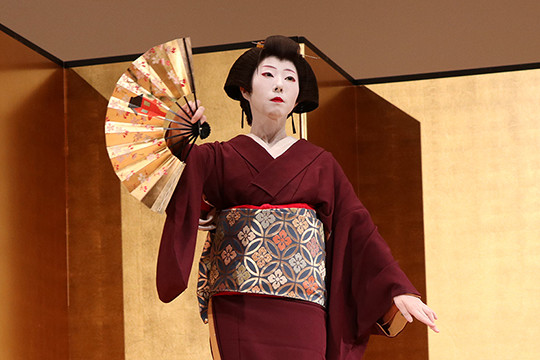 APU President Haruaki Deguchi joined in the talk show after the performance. Suenaga, who performs in various countries around the world said "people can have heart to heart communication through music even in areas of conflict," and President Deguchi responded that "students from all over the world at APU are connecting people with their dreams here in Beppu City." President Deguchi expressed his gratitude to all the participants, saying "these artists from different genres came together and created a wonderful experience fitting for Beppu City and APU."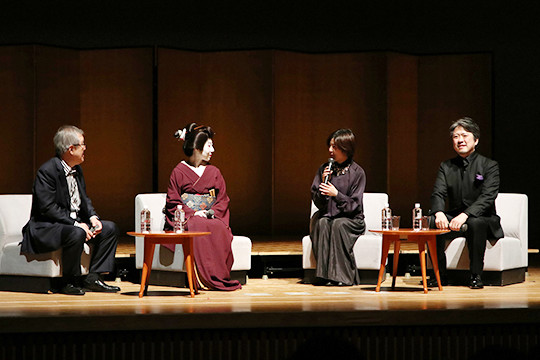 The day after the concert, the performers held the workshop "Feeling with Traditional Japanese, Classic, and Modern Dance" where the participants danced to original choreography created by Yamamura and Shibata with Suenaga on the piano. About 30 participants, including APU students and residents of Oita Prefecture and Beppu City, learned the basic movements of jazz and traditional Japanese dance. They also experienced the difference when Japanese traditional and jazz dance are performed with the same choreography. The participants enjoyed expressing themselves while dancing to a live piano performance.
At the end of the event, Yamamura and Shibata performed a collaborative dance again with an impromptu piano performance by Suenaga for the participants, and all were impressed by the expert performers.
APU will celebrate its first 20 years in April 2020, with special events leading up to the anniversary and beyond.