On June 22, 2019, a report session for the APU Startup Program was held at the Ritsumeikan Tokyo Campus. The session was held as a part of the return for supporters who donated funds to the program's crowdfunding campaign between December of last year and February of this year, and approximately 70 people, including supporters, alumni, and members of the press attended.
In his greeting, President Deguchi said, "The APU Startup Program was launched last July 16, and students on the program have successfully started four new companies. I believe this is a testament to their hard work, and I would like to take this opportunity to sincerely thank all of the people who contributed to the crowdfunding campaign."
The first presenter, Hikari Furukawa (class of 2022), discussed her plan to open a free supermarket based on the OzHarvest Market model in Australia as a means to reduce the massive amount of waste from food discarded daily.
Her report was very well received by the audience, but they also asked her some tough questions like, "Do you know why Australia needs places like OzHarvest despite having good social welfare systems in place?" and "How will you ensure the quality of goods that are close to or past their expiration date?"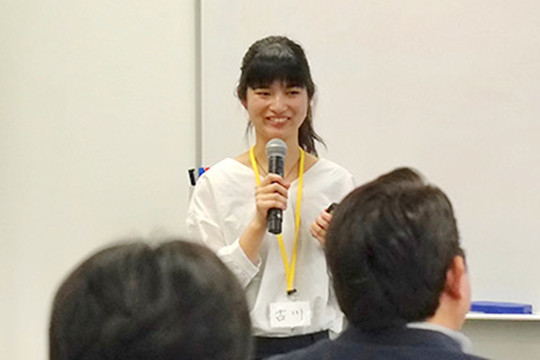 The second presenter was Ataullah Paykar (class of 2021), whose goal is to build schools and reform the education system in Afghanistan. In his presentation, he explained his plan for improving the quality of education in his home country and creating a system that gives everyone an equal chance to receive and education. The alumni in attendance also express their support for his project. One of them said, "I've started doing something similar in another country, so I might be able to help you."
The third presenter, Sujoy Muhammad Nazmus Sadat (GSM, class of 2021), presented on his efforts to address environmental issues, improve the status of women and improve the literacy rate in Bangladesh by producing and selling leather goods. He is already showcasing and selling Bangladeshi-made leather goods at APU and discussed his goal for 2019 to expand the product lineup to include apparel.
The fourth presenter was Koki Uchiyama (class of 2021). Aiming to develop an app that eliminates the hassle of travel planning by buying and selling travel experiences, he explained how he conceived the idea based on his own experiences and discussed the issues he faces in implementing his business plan.
The session, which featured an active exchange of opinions among the student presenters, crowdfunding supporters, and alumni, served to strengthen the determination of the students in the APU Startup Program to get their companies up and running.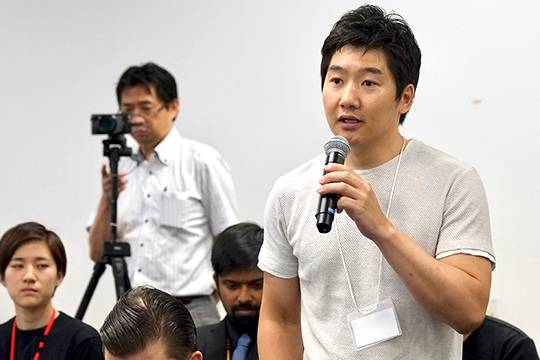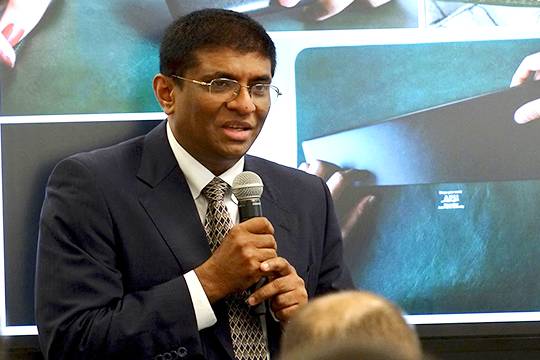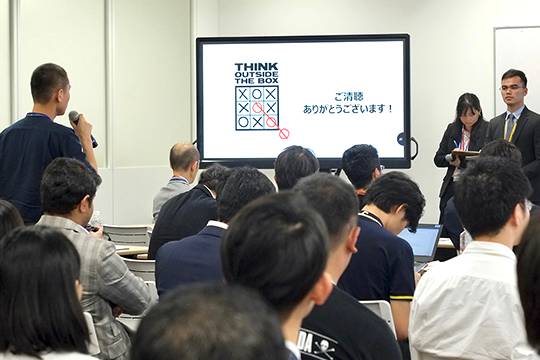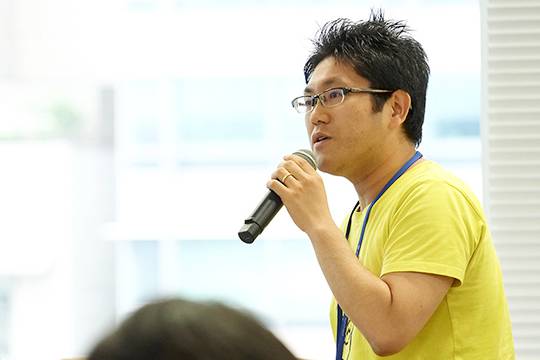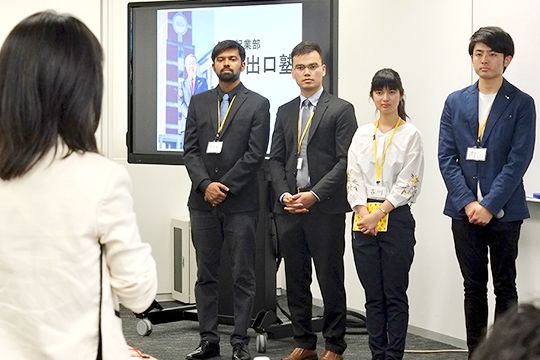 As a result, four students in the first cohort have successfully started businesses. On July 14, a completion ceremony for the first cohort was held at APU, and 43 second-cohort students joined the program to begin their journey toward entrepreneurship.