As the heat of summer gave way to the cool autumn winds, 42 students from Kyushu University, the Nara Institute of Science and Technology, Osaka Prefecture University, Ritsumeikan University, and APU gathered at APU for the three-night, four-day IDEA Asia Pacific Summer Camp 2019.
Led by Kyushu University, which was selected for MEXT's Exploration and Development of Global Entrepreneurship for the NEXT Generation (EDGE-NEXT) Program for its project entitled "Innovation × Diversity × Entrepreneurship Education Alliance (IDEA)," APU participated in the program as a cooperating institution and played host to the IDEA Asia Pacific Summer Camp 2019. This was the third year the camp was held, and the second year in a row it was held at APU, after being hosted by Kyushu University in 2017.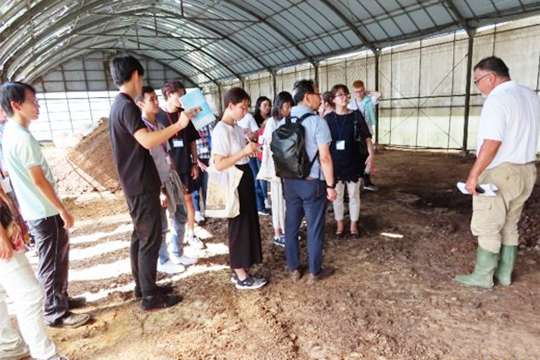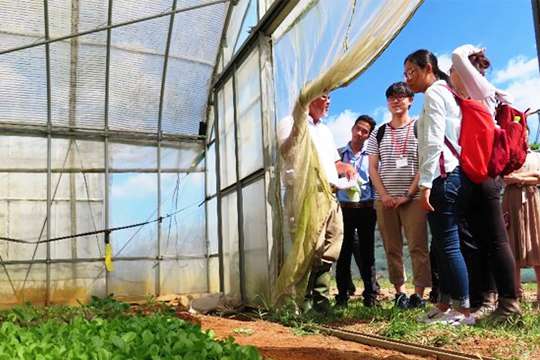 The topic for this year's camp was the "Painting a Picture of the Future of Food and Health." The students, who hailed from diverse backgrounds, were broken into mixed groups to conduct field work, group work, presentations and other creative activities to hold discussions aimed as identifying and proposing solutions for social issues with an eye on the future of food and health, all while keeping in mind how their lives, lifestyles, dietary habits, and health would change over the next 10 years. Guest lecturers spoke about the technologies and products being developed with an eye on the future, and the group visited four companies in Oita Prefecture to hear about the current state of and visions for agriculture and the service sector. Based on this, the participants drew up their own visions for the future, which was an impressive sight to behold.
Next year's camp will also be held at APU, and we can expect to see the students turn diversity into innovation once again.