講演・シンポジウム|20周年
Nov 13, 2019
On Friday evening, October 25, the second of the 20th Anniversary APU Faculty Lectures in Tokyo series took place at the Ritsumeikan Tokyo Campus. About 60 people came to hear Professor Akiko Honda, Director of the APU Center for Language Education, give a lecture titled "Living a multicultural society: 'Simple Japanese' Communication." Simple Japanese is an advanced ability to communicate in a conversation where one's words are adjusted to one's partner. This lecture was an opportunity for the attendees to re-examine the Japanese they use on a daily basis at the office and in regular life, in order to better communicate with their neighbors who are not native speakers of Japanese.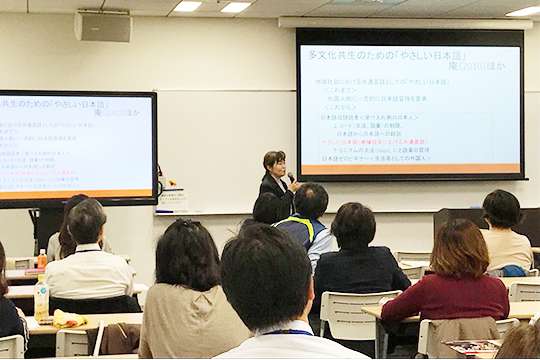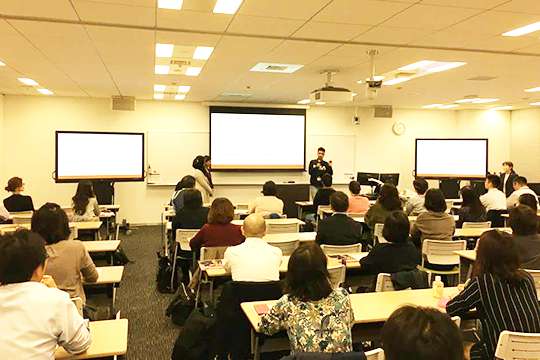 For the 20th Anniversary APU Faculty Lectures in Tokyo, members of the faculty of APU will visit Tokyo to deliver lectures on different subjects each month until January 2020.
The third lecture in this series will be held on Friday evening, November 22, when Professor Yoichiro Sato from the College of Asia Pacific Studies will take the stage to speak on the subject of "What is the 'Indo-Pacific Strategy'? A view of the Quadrilateral Security Dialog (QUAD)."
Visit the link below to sign up for this lecture:
https://en.apu.ac.jp/home/gallery/article/?storyid=266
We are looking forward to your attendance.