Over six days from December 3 to 8, 2019, APU hosted the Hunter's Dream APU Global Business Case Challenge (GBCC). Now in its fifth year, this business case competition* is organized mainly by APU students and supported by a variety of corporate partners. 48 students selected from 12 globally-ranked universities gathered for this year's competition, while more than 150 APU students from around the world also attended as observers.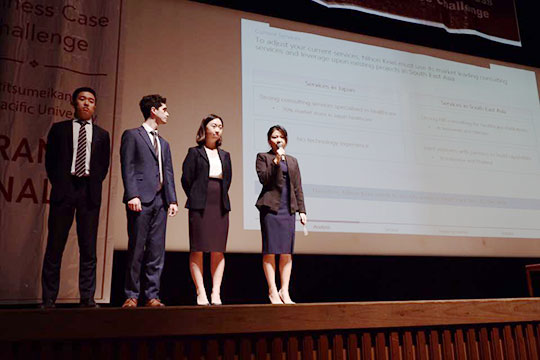 This year's competition comprised two cases provided by Oita Paper Products Co., Ltd. and Nihon Keiei Group. The competitors were given five hours to work on a preliminary case, and 24 hours for the main case, working in their teams to formulate and present original solutions to the business problems. Team Accension from the Chinese University of Hong Kong (CUHK) Business School ultimately took the crown of victory.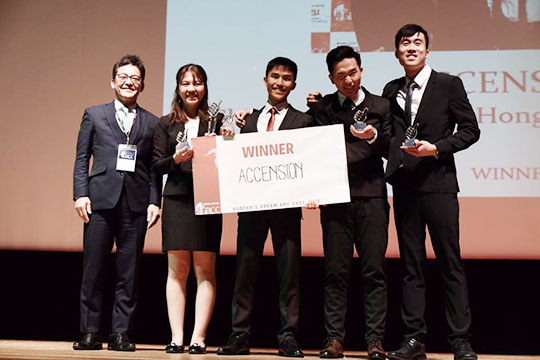 The vision of the APU students organizing the competition was to create an international learning platform, furnish opportunities for network-building, provide a congenial environment, and ensure that everybody involved enjoyed themselves. With strong support from the corporate sponsors, this year's GBCC proved to be a marvelous experience for all competitors and observers.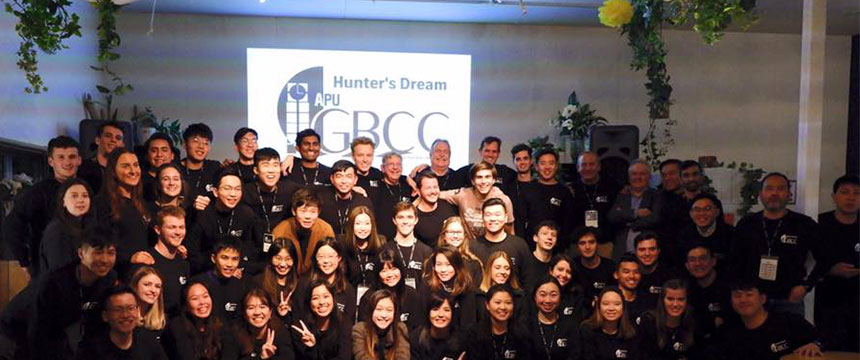 List of Sponsors
Naming partner: Hunter's Dream
Platinum partners: Japan Airlines Limited, Ritsumeikan Asia Pacific University
Signature partner: Oita Paper Products Co., Ltd.
Gold partners: Lifenet Insurance Company, Sumitomo Mitsui Trust Bank (Ltd), Ritsumeikan Asia Pacific University Alumni Association
Knowledge Partner: Global Business Leaders
Case sponsors: Oita Paper Products Co., Ltd., Nihon Keiei Group
List of Participating Universities:
CUHK Business School
Elon University
The Hong Kong Polytechnic University
NEOMA Business School
Ritsumeikan Asia Pacific University
Tsinghua University
UCSI University
University of British Columbia
University of Otago
University of Sydney
University of Toronto
Wilfrid Laurier University
For more information about the Global Business Case Challenge, see the Hunter's Dream GBCC2019 website (external link).
APU's College of International Management and Graduate School of Management were accredited by AACSB International (the Association to Advance Collegiate Schools of Business) in 2016. GBCC is part of the world-class business education offered at APU, and students develop a variety of skills through competing with peers from across the world. For the business sector, the GBCC is also a valuable opportunity to nurture the next generation of business leaders and come into contact with outstanding international talent.
*Business case competitions are competitive events in which teams of 4-5 members are assigned a business case from a company, and the teams must formulate and present an original solution within a limited time. Competitions are held by universities, business schools, and MBA programs across the world, testing basic business knowledge and practical problem-solving skills of the participants, providing significant educational benefits to those participants.