Monday, April 13, the Usa City-based distillery Sanwa Shurui released APU Nishi no Hoshi , an original label shochu commemorating the 20th anniversary of APU's opening. The commemorative shochu is being offered for a limited time as part of the Nishi no Hoshi lineup, a series of shochus made from 100% Nishi no Hoshi brand barley grown in Oita Prefecture. The original label depicts the APU campus overlooking Beppu Bay, with the university logo and the Twin Towers—the symbol of APU—featured prominently along with Beppu's famed hot spring steam.
APU has been developing close ties with Sanwa Shurui since both parties signed an industry-university collaboration agreement in 2013. These joint initiatives have been stepped up in recent years, and in August 2019, President DEGUCHI gave a lecture as part of a training program for all Sanwa Shurui employees, and employees were able to interact with APU students in a session during the program. Both parties continued to discuss various ways they could collaborate, which led to the creation of this original label version of Nishi no Hoshi to commemorate APU's 20th anniversary. APU Nishi no Hoshi is scheduled to go on sale at department stores and retailers throughout Oita Prefecture.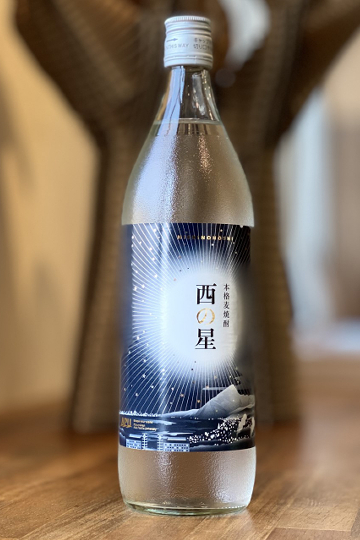 Going forward, APU and Sanwa Shurui plan to offer medium-term internships for APU students, invite Sanwa Shurui employees to serve as guest speakers in regular classes (primarily in the College of International Management), and pursue joint research.
For all inquiries about APU Nishi no Hoshi, please contact the Office of Customer Support, Sanwa Shurui Co.: 0978-32-1431