講演・シンポジウム|研究|20周年
Dec 25, 2020
The Ritsumeikan Center for Asia Pacific Studies (RCAPS) hosted the 18th Asia Pacific Conference this year on November 14 and 15. Held entirely online for the first time, nearly 200 researchers from approximately 50 research institutions presented their research findings over the internet. Participating institutions included Japanese universities such as Kyoto University, Kobe University, Hitotsubashi University, and Tohoku University, as well as overseas universities such as Warsaw University, Korea University, and Western Ontario University.
Held since 2003, the Asia Pacific Conference invites well-known researchers and other prominent individuals to give keynote speeches each year, and panel sessions at the conference feature presentations on a broad range of topics. It is one of the largest academic conferences held in English in Japan, with a focus on humanities and social sciences.
This year, Dr. Ivohasina Fizara Razafimahefa, Mission Chief of the International Monetary Fund and Former Madagascar Minister of Economy, Trade, and Industry, was invited to deliver the keynote speech on "Sub-Saharan Africa's Economic Developments and its Relations with Asia." Professor Dr. Razafimahefa talked about the economic ties which have significantly expanded between Sub-Saharan Africa and emerging and developing Asia during the last decade, as well as the immense potential there is for further mutual gains.
The two-day conference focused on the overarching theme of "Asia Pacific and Beyond: A Pursuit for Inclusion and Innovation." A pre-event "Book Writing Workshop" was held on November 13, leading up to the conference itself with 54 panel sessions covering a broad range of topics such as responses to COVID-19, inclusivity, education, international relations, tourism, international business, and Asia Pacific studies. A total of 1,800 presenters and audience members participated in the various online panel sessions.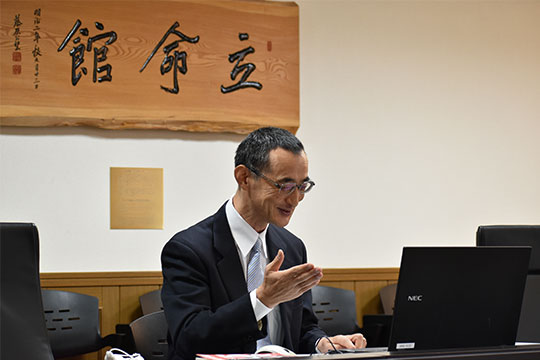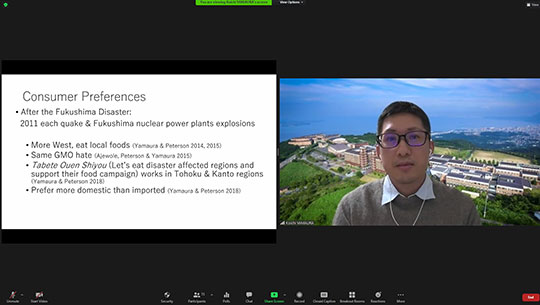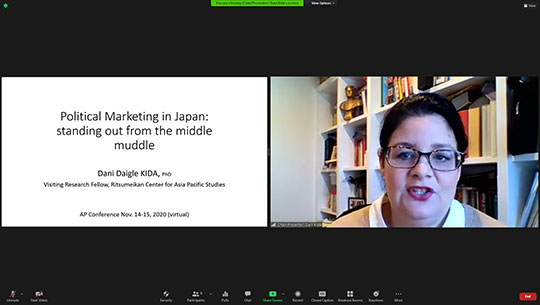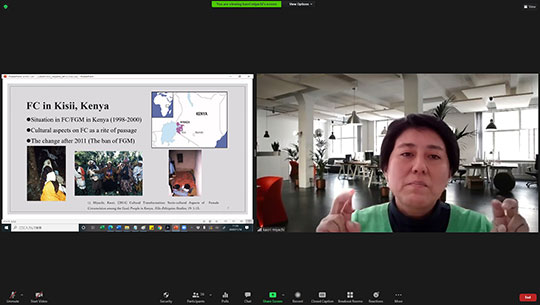 The Center for Inclusive Leadership (CIL), established last year, held three special sessions. Starting with a midterm progress report on the center's activities during 2020 made at the first session, the CIL also hosted a guest speaker from New South Wales University Business School, with eight other researchers presenting on their own research topics.
Over the two days, researchers, lecturers, audience members, and students attending the conference gained new insights through the various panel sessions.
The following are comments from a number of the participants.
"I was assigned to chair a panel and really enjoyed it. The overlapping themes of cultural competency, literature circles, and disaster preparation turned out to be profound. The panel presenters and I were very happy about it. The presenters were all very prepared, and we had a bigger audience online this year than we ever had for face-to-face panels I've been part of in the past."
"I am an Egyptian PhD scholarship student currently studying in India. When I learnt the humanities-related panel sessions of the AP Conference, I was so encouraged to attend. I got so much benefit and was happy with the quality of the presentations, and must admit that it was an exceptional experience. I would like to present my research paper at the same conference next year."
"The papers presented are timely reminders for us to continue producing quality research and innovations."
"I attended sessions that interested me and it is worth sharing the presented contents with my colleagues and students here at my University."
You can view the opening session and the keynote speech, on YouTube, and presentation slides from some of the presenters are available on the AP Conference website:
Opening session (YouTube)
Presentation slides (Slides available where presenter names have hyperlinks)