The College of International Management (APM) encourages systematic learning in its curriculum, and the Global Management (Capstone) subject, a required subject for fourth-year students established as part of the AY2017 curriculum reforms, serves as the culmination of four years of study. For this class, guest lecturers are invited from companies to discuss actual issues their companies face, and domestic and international students work together in teams to conceive solutions to the issues raised.
In the fall 2020 semester, the Capstone subject was held in cooperation with the heavy machinery manufacturer IHI Corporation and its subsidiary IHI Logistics & Machinery Corporation. Students engaged in group discussions on two topics: i) how will logistics change in the era of COVID-19 and beyond and ii) what shape should IHI's logistics business take in the future.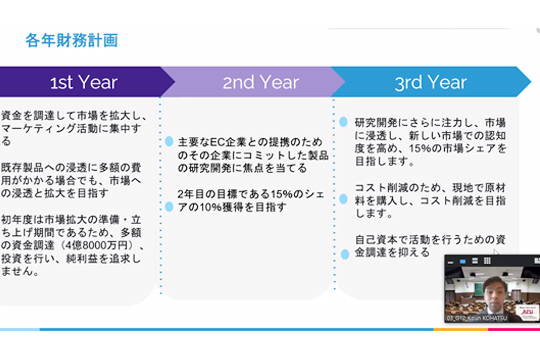 On Thursday, January 28 2021, the final presentations for the Capstone were held online. The best team from each of the three Capstone classes were selected to participate in the final session where they presented their solutions to representatives from both IHI and IHI Logistics & Machinery Corporation.
The winning team, Global Solutions, presented a proposal on how to apply virtual monitoring models and other cutting-edge technologies to the logistics business.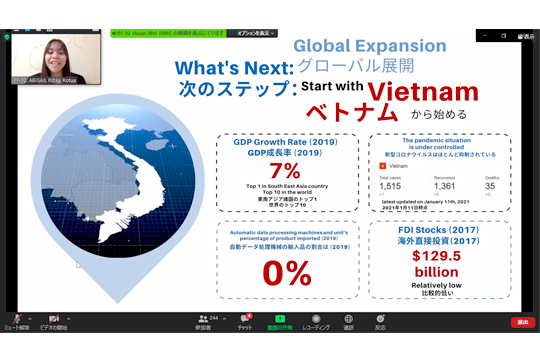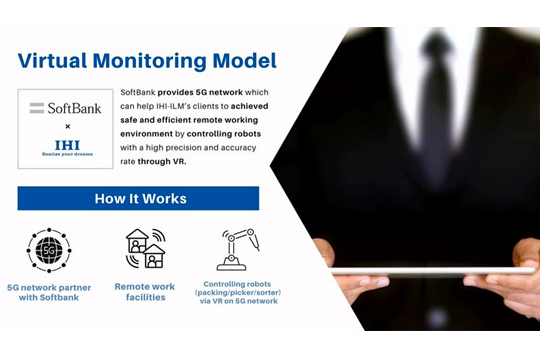 In his final comments, Tsuyoshi Tsuchida, the CEO of IHI Logistics & Machinery and Director of the Industrial Systems and General-purpose Machinery Unit, encouraged the students by saying, "All three teams analyzed our company from different angles, and this enabled us to gain a multifaceted understanding of the issues. Given the data and corporate policies that we have are often ambiguous, I don't think it was easy to prepare for these presentations, but in the business world, there are many occasions when you need to posit a hypothesis and contemplate an action plan amid ambiguity. I look forward to meeting you all again in a business setting."
As the winning team, Global Solutions will receive a commemorative gift inscribed with the company's name in the near future.