On February 7, 2021, final presentations for the Business Entrepreneur Contest (BEC) 2020 were held online for the first time. The BEC is a platform for students to develop their entrepreneurial skills while pursuing their dreams and passions. During these challenging times, this year's contest presented students with the theme of "Beppu in the New World: Empowering Beppu After the Pandemic by Utilizing the Coexistence of International and Local Communities."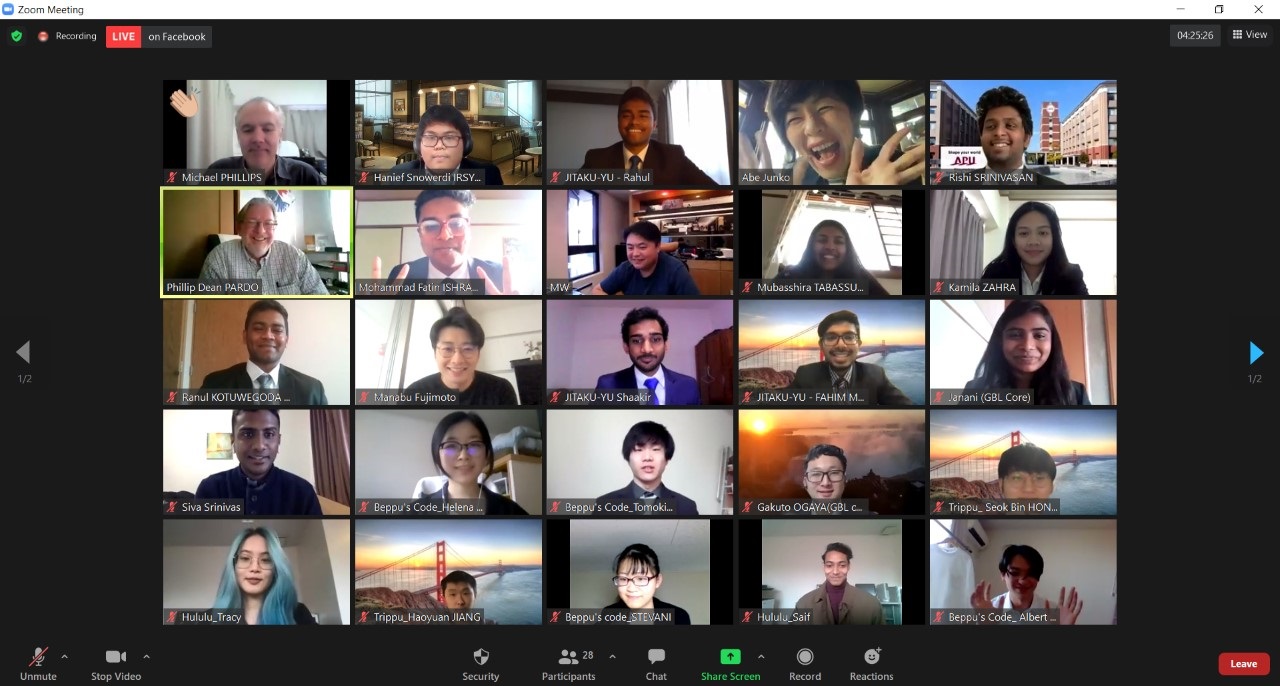 Representing APU as judges this year were APM Associate Dean Phillip Dean Pardo and Lecturer Michael Phillips. The external judges consisted of Ms. Junko Abe from Beppu City Hall and Mr. Manabu Fujimoto from Inspire Corporation. The four teams selected for the finals each gave a 15-minute presentation followed by answering tough questions from the judges.
Beppu's Code: An annual augmented reality game in which participants scan QR Codes around Beppu, increasing local tourism while promoting local businesses.
Hululu: A local tour guide service that emphasizes the hands-on method from the guides' personal experiences, creating a unique adventure.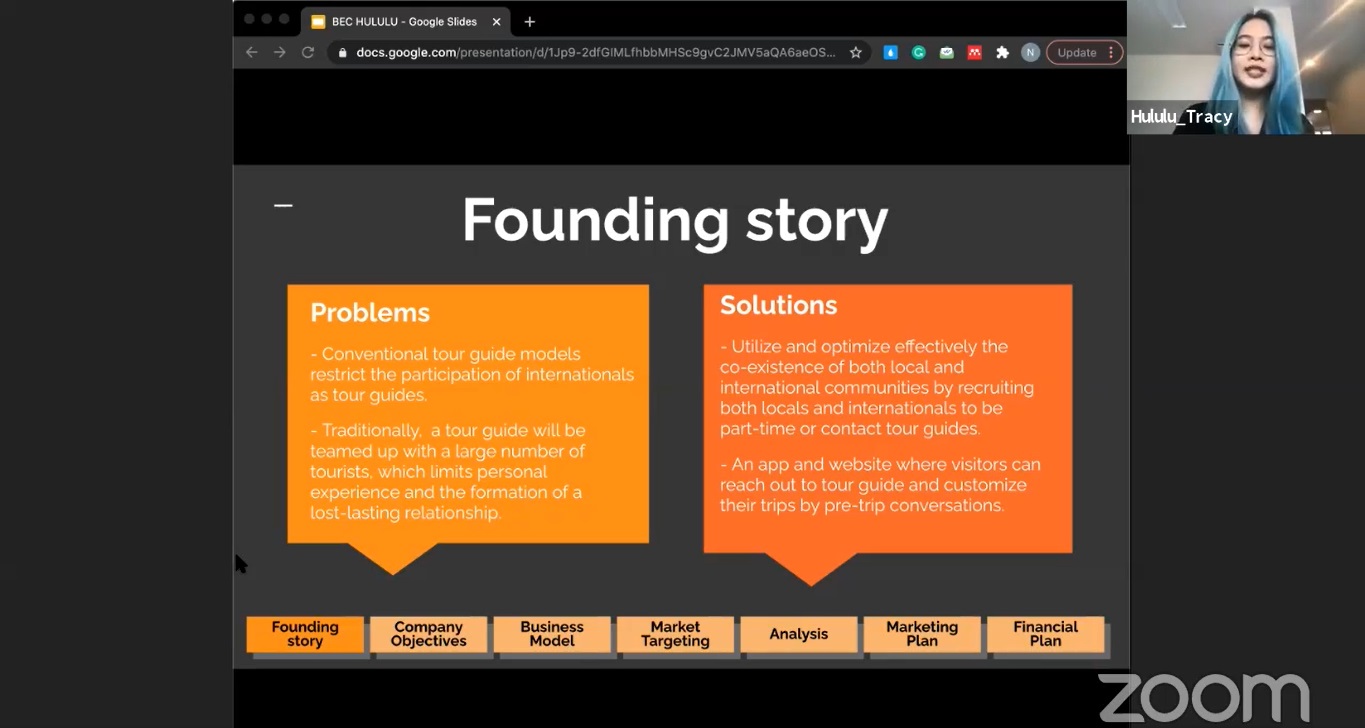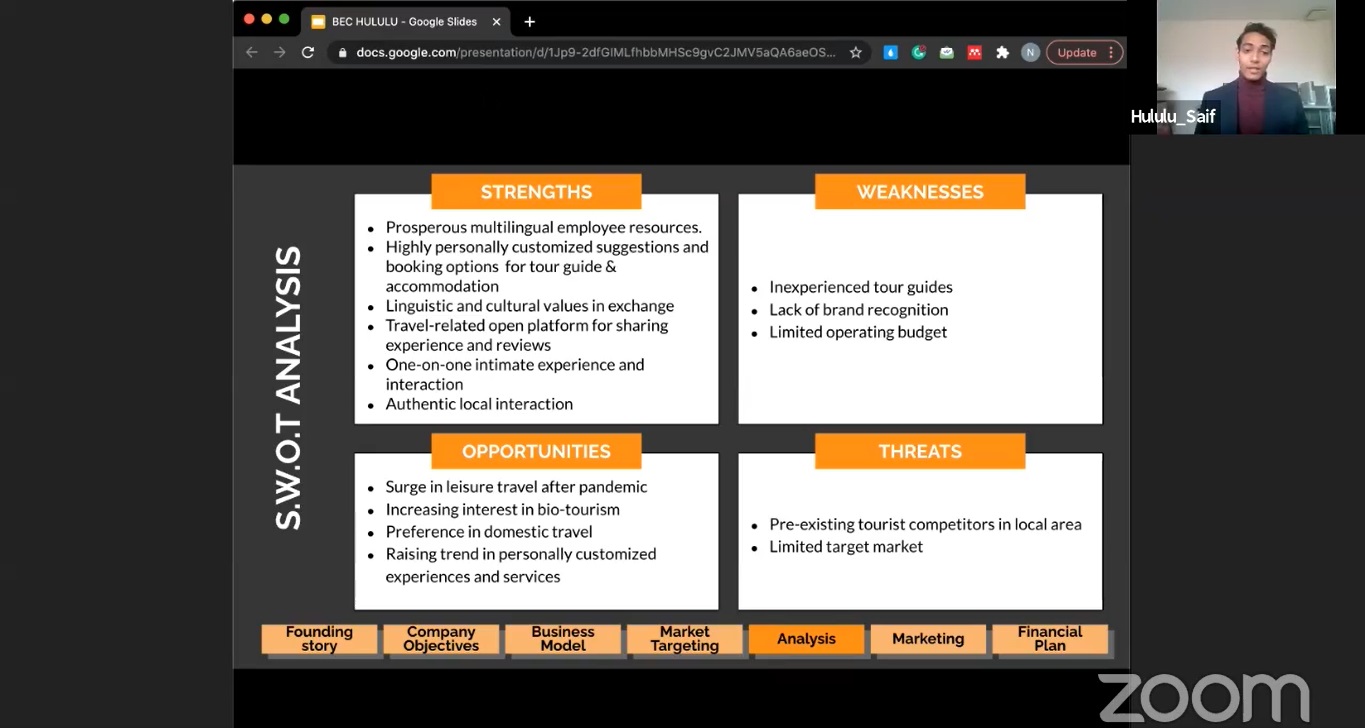 Jitaku-Yu: A company that produces bath bombs with the health benefits of Beppu's local hot springs, bringing this onsen culture to the global stage by utilizing international students' expertise.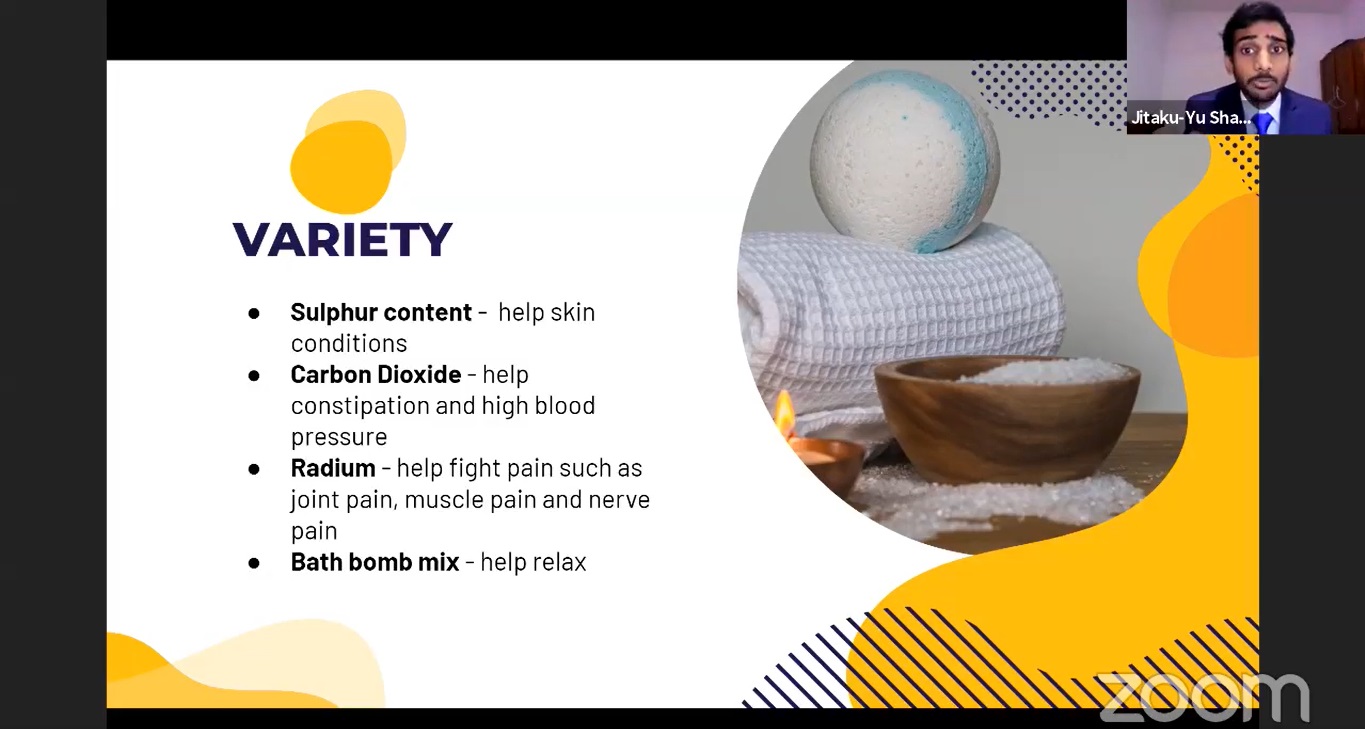 Team Trippu: A local travel agency that would consist of APU international students, utilizing the multilingual strength of Beppu.
Unprecedented in other Global Business Leader events, this year's BEC 2020 win was a tie between Beppu's Code and Jitaku-Yu. The judges found both business ideas showed potential to make significant contributions to Beppu and its community. With the approval of sponsor Elementary Japan both teams were awarded as the event winners. Hululu took the runner-up award, while Rahul Veerabangsa (APM, 3rd year, Sri Lanka) of Jitaku-Yu took the best speaker award.