イベント|チェンジメーカー
Mar 15, 2021
On Saturday, March 6 and Sunday, March 7, the Europe Chapter of the APU Alumni Association held an online conference called "Women in Tech." The online event, which was supported by the APU Center for Inclusive Leadership (CIL) and served to affirm International Women's Day on March 8, was held to give students a chance to network with alumni working in the tech sector and assist students with their career development. More than ten female alumni working in tech in Europe and Asia joined the conference as speakers.
The event also featured a panel discussion and workshop where lively discussions ensued, and over the two-day period, it attracted 168 students and alumni.
In her opening address, College of Asia Pacific Studies and Liaison Director Professor IGUCHI Yufu talked about the social structure of gender inequality from an academic point of view. College of International Management Professor and the Director of CIL ALCANTARA Lailani Laynesa moderated one of the panel discussions, which covered topics including what motivated alumni to work in the tech industry, where change happens and decisions are made quickly, and the abilities they cultivated in curricular and extracurricular activities at APU that have proven useful in the workplace.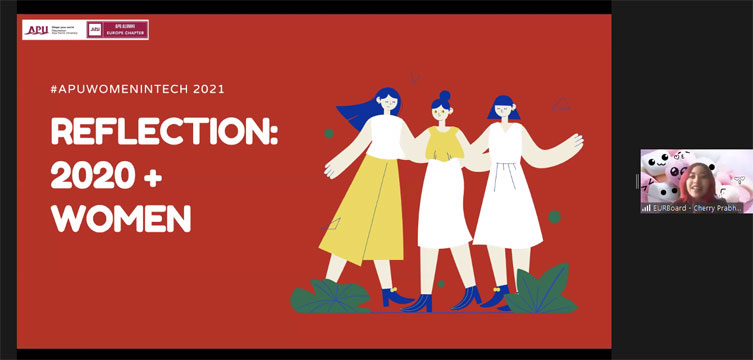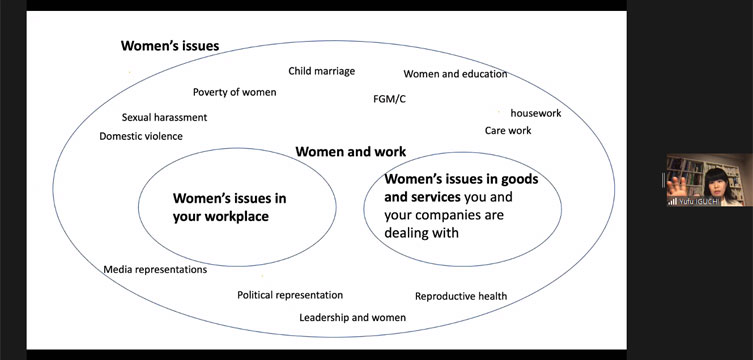 One student who attended the conference remarked, "I really appreciate those of you who organized this amazing event. You give the students confidence to challenge for their future careers. It is truly a door opening for the current students as well as alumni who want to try the tech industry." Another student said, "This conference provided me with an opportunity to think more deeply about gender equality in the workplace."
The APU2030 Vision declares that "APU Graduates possess the power to change our world." In this spirit, this online conference was a meaningful event that encouraged participants while demonstrating the brilliant successes of APU's female alumni who volunteered their time to share their knowledge and experiences with current students and fellow alumni.