イベント|チェンジメーカー
Jun 14, 2021
On Wednesday, May 26, 2021, in the Introduction to Peer Leader Training class for first year students, APU alumnus, Takaaki Inoue (College of International Management Class of 2011) and Adrio Faresi Yusharyahya (College of Asia Pacific Studies Class of 2018) spoke about how their experience at APU has helped them at their current jobs and advised students on how to make the most of their time at APU for personal growth.
Takaaki, who enrolled in 2006 in what is now the College of International Management, currently works for a company that is involved in a number of businesses related to job placement support as well as human resources and HR support. In addition to working as a company employee, he also manages a company himself and moreover, is involved in managing a restaurant. He told the participating students that he wanted them to be active in taking advantage of the many opportunities available at APU. He pressed them to make the most of APU's resources by talking to many different people with diverse values, apply their studies to the real world, and work toward self-development.
After Takaaki's story, the participating students responded with many questions, such as "Do you have any regrets from your time as a student at APU?" The alumnus also said that it is important for students to seek out their own challenges, and he stressed the importance of having a vision of what you want to achieve using the environment of the company they choose.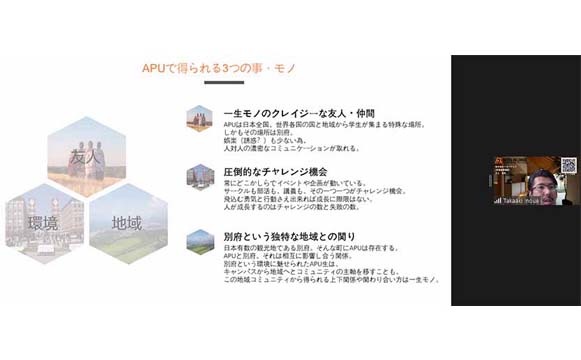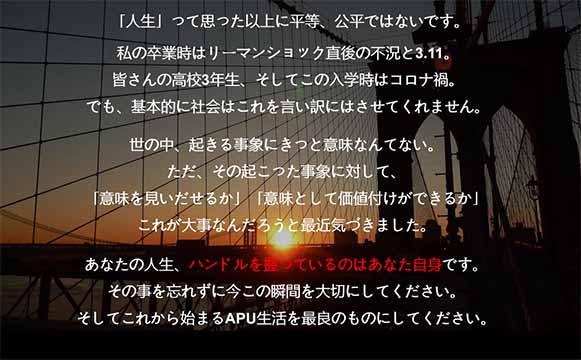 Using a game that attending students could also participate in, Adrio spoke about how he has applied what he learned from the difficulties he experienced at APU to his current workplace. Adrio, who works in Indonesia and a Nikkei financial services company. He also discussed his own long-term plan to study development economics in graduate school and work in a development bank in the future. Based on his own experience, Adrio advised the first-year students that when working with people from different backgrounds, "Don't make assumptions about how they feel or how they might act," and to "Make the most of your environment, and try your hand at different things."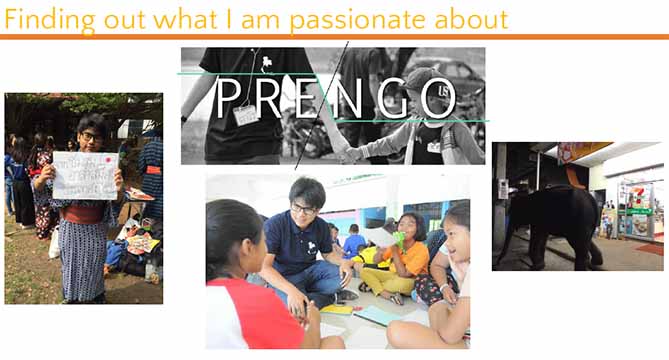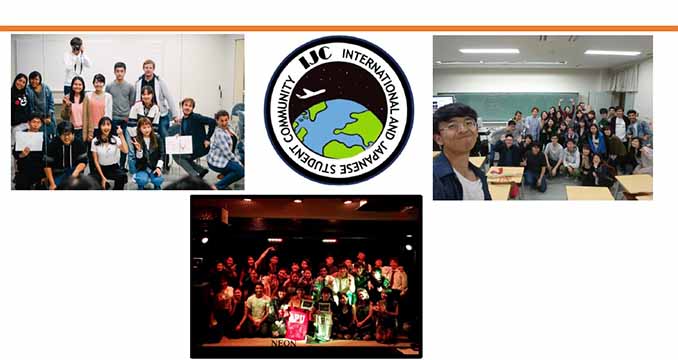 APU places great importance on peer learning, a system in which students learn from each other and encourage each other's growth. In the Introduction to Peer Leader Training class, students learn interpersonal skills, how to discuss issues in two languages (Japanese and English), how to manage their time, and other skills necessary to study and live in a university environment. The course also aims to teach the student's the ability to utilize their multicultural environment to achieve their goals. Teaching Assistants* are assigned to this class to provide further support to students, such as facilitating the class and helping them engage in group discussions.
The purpose of this special lecture was to encourage students to consider early in their first year how they will make the most of their time at APU by listening to the advice of successful graduates.
*Teaching Assistants are graduate and undergraduate students who assist in lectures and classes.