The completed TOBIRA Survival Edition was created by language instructors at Ritsumeikan Asia Pacific University (APU), one of the most diverse universities in all of Japan with more than 50% of its students coming from overseas. This app was optimized for learners new to Japanese and introduces the fundamentals of Nihongo, including the alphabet, basic expressions, and basic vocabulary. It is one of the best ways to learn the Japanese language online and for free.
What you can learn from this app:
How to write, read, listen to and pronounce the 2 Japanese alphabets (hiragana and katakana)
How to say numbers from 1 to 1 million!
How to count time
How to count money
Days of the week/months of the year
Simple greetings and expressions
Expressions used in everyday life in various situations including shop, post office, at school etc.
Why our app is superior:
It was created for practical use
Simple and attractive UI
It includes both writing practices and listening/reading practices
It's FREE!
Testimonials
"Helped me learn time expressions, money expressions, and memorize certain katakana that I sometimes confuse" – student from Bangladesh
"Helped me to memorize lots of Japanese characters by doing practice" – student from India
"TOBIRA helps me remember the counter of the day in months and fix the misunderstanding about minutes (funn, punn). It is very helpful." – student from Thailand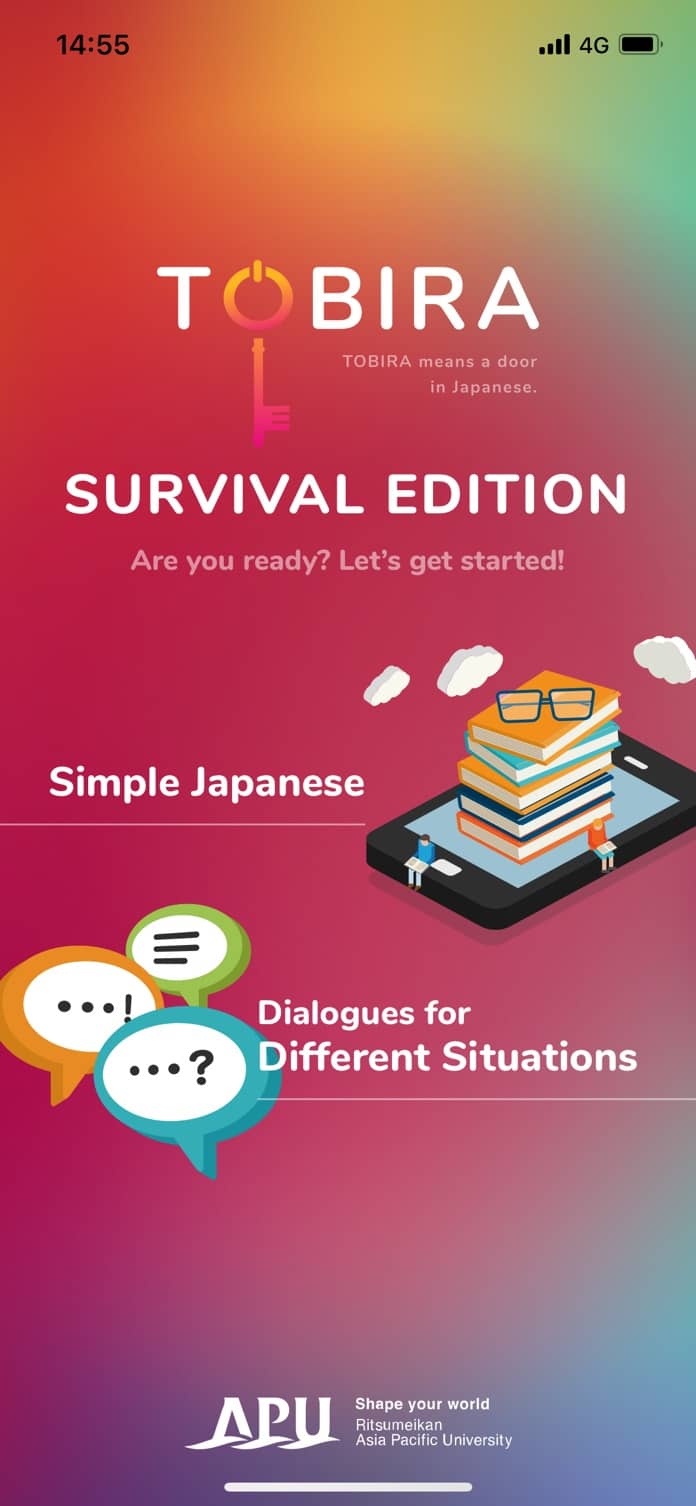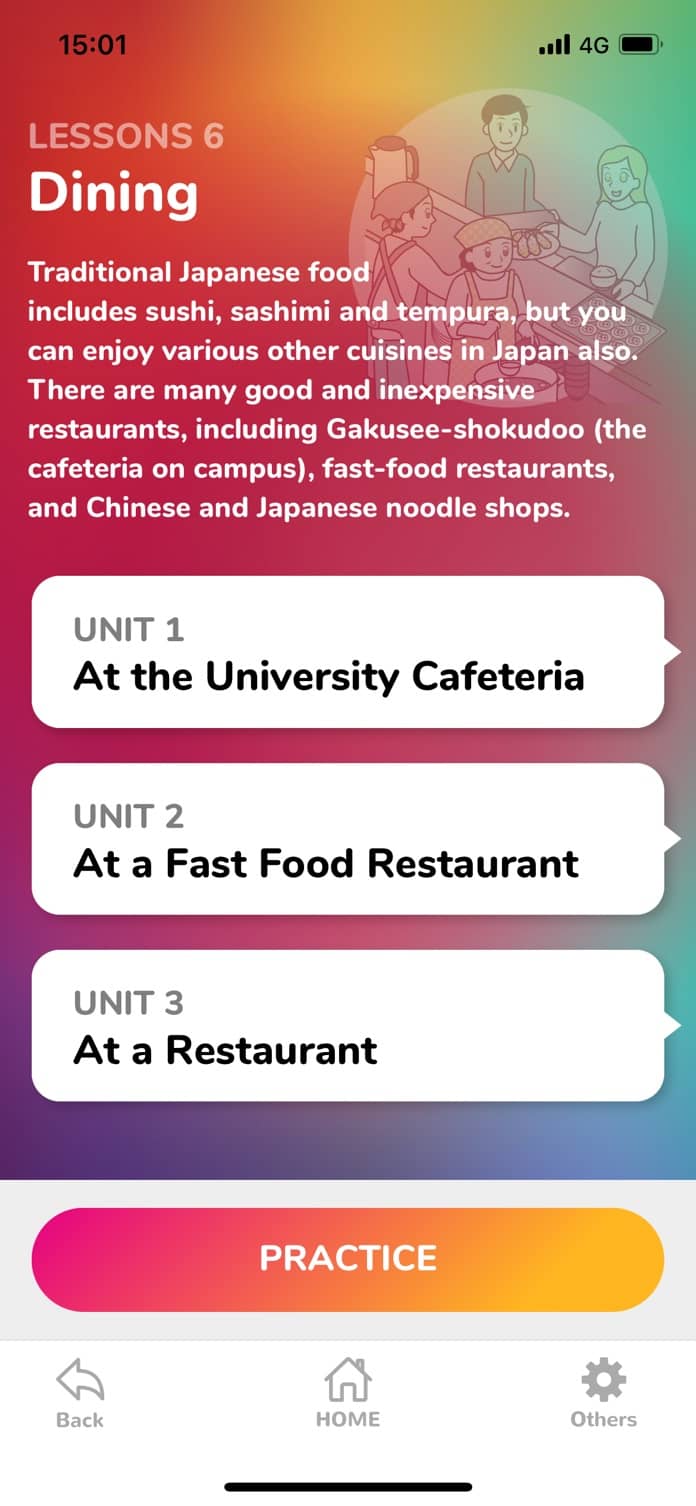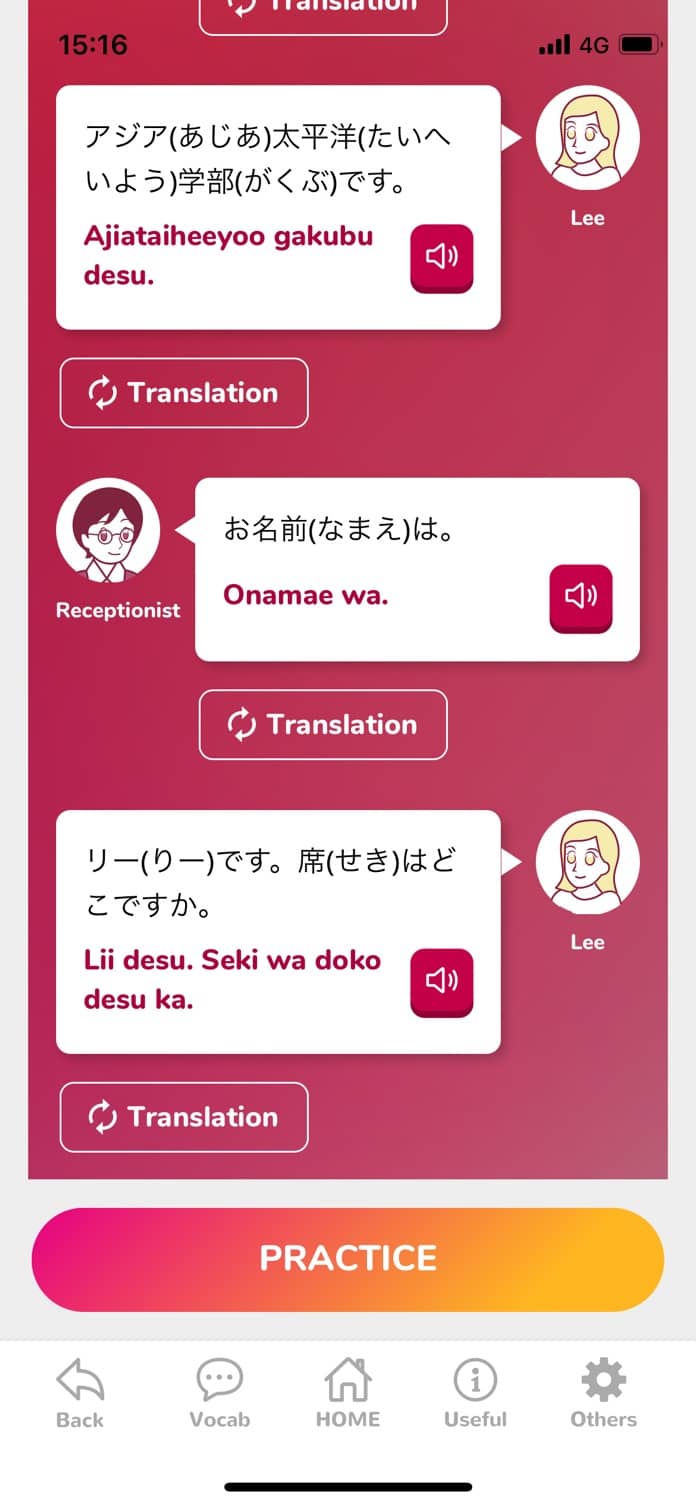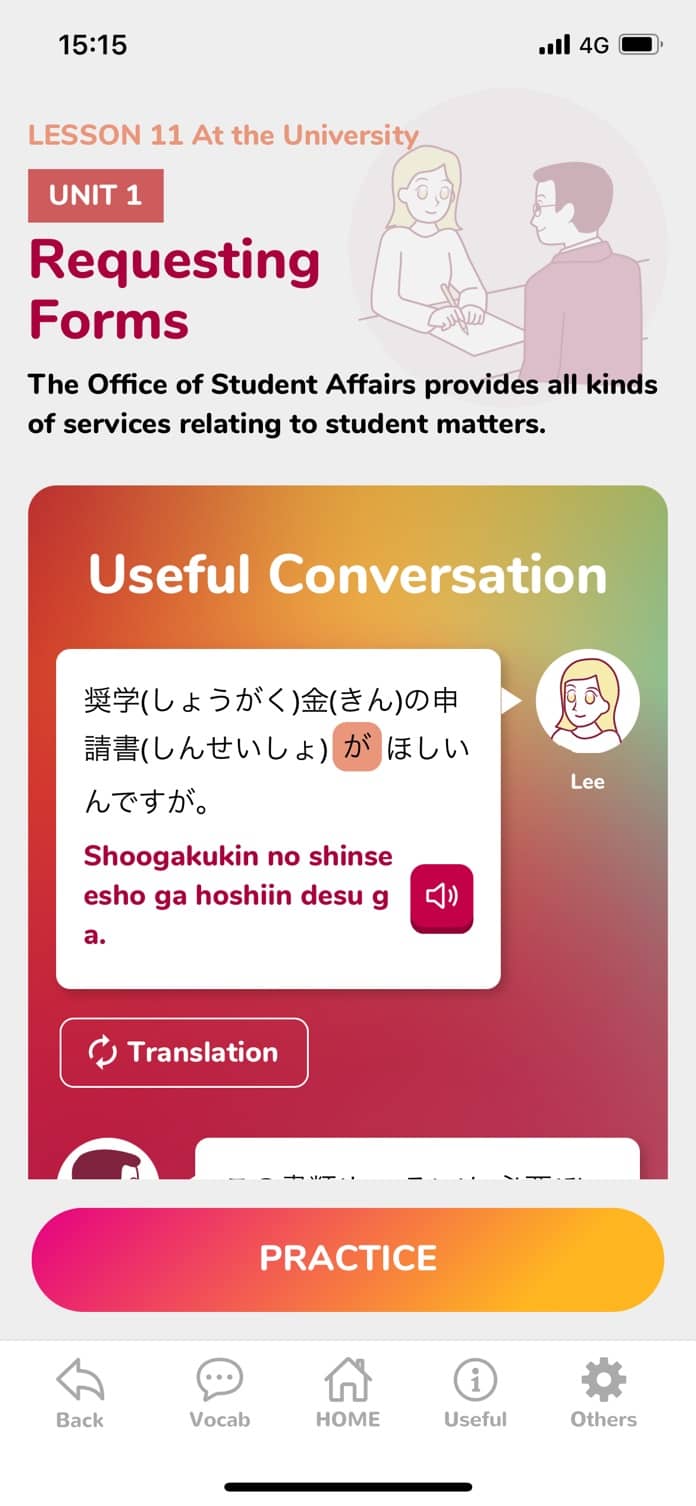 More about this app
This application was developed under the supervision of faculty from the Center for Language Education at APU. TOBIRA—APU's first official app—was launched in July 2020. This update includes example dialogues recorded in Japanese that provide practical examples, such as arriving at the airport or moving into university housing, which enables learners to practice conversations within the app as well as letting them listen to spoken vocabulary and expressions while studying.
Students who enter APU on an English basis study Japanese using an original textbook series developed by the university, Nihongo Itsutsu no Tobira (Five Doors to Japanese) that focuses on Japanese language education in a multicultural environment. TOBIRA was developed as a companion app to TOBIRA Survival Edition (compiled by APU), the text distributed to students scheduled to enroll in the university, and the app has been recommended to students since September 2020 as a tool to start their studies prior to enrollment.
The application's final edition was released on May 28, 2021.
So if you just are beginning to study the Japanese language or need to review the basics, try TOBIRA Survival Edition today!
It is available for download for iPhone and Android.