講演・シンポジウム|チェンジメーカー
Jun 18, 2021
In November, 2020, APU alumna Shirin Amonzoda (Graduate School of Asia Pacific Studies Class of 2016) was appointed Tajikistan's Minister of Labor. To commemorate her accomplishment, Japan International Cooperation Center (JICE) and APU together held a webinar on June 4, 2021.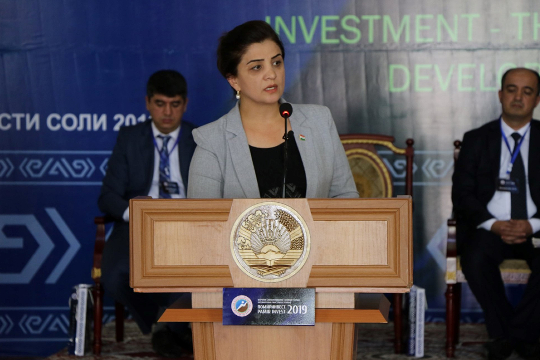 In APU, Minister Amonzoda was part of the 6th generation of outstanding graduate students from Tajikistan to receive the Project for Human Resource Development Scholarship (JDS). This scholarship, which is sponsored by JICA, has allowed a number of students from various Asian countries and regions to pursue their graduate studies at APU since the school's opening in 2000.
About 120 people participated in the webinar, including students from Tajikistan studying at Japanese universities (APU students among them), other JDS international students, and active students and faculty members from the Graduate School of Asia Pacific Studies. Yoichiro Sato, Dean of the Graduate School of Asia Pacific Studies, gave a congratulatory address to Minister Amonzoda in the opening remarks before the Minister of Labor spoke with Professor Emeritus Malcolm Cooper.
The minister also spoke about how her prior work as the Chief Specialist at the Ministry of Economy and Trade of the Republic of Tajikistan led her to research the economic influence of foreign tourists visiting her home country while at APU. During the Q&A session, the need for change in not just the tourism industry but society at large in the wake of COVID-19, sparked a lively discussion about how Japan, Tajikistan, and the international community must come together to share knowledge and create a new world.
This webinar can be viewed at the following link until June 10, 2022.
https://vimeo.com/561658050*Jump to external link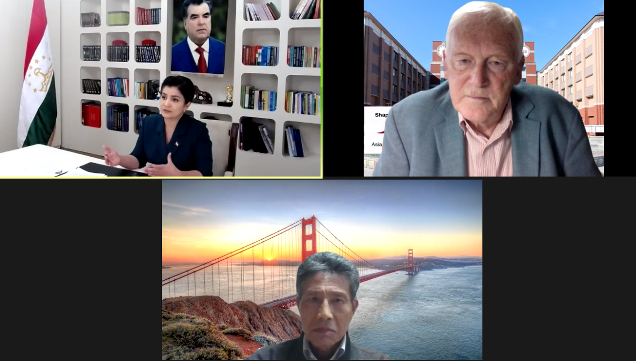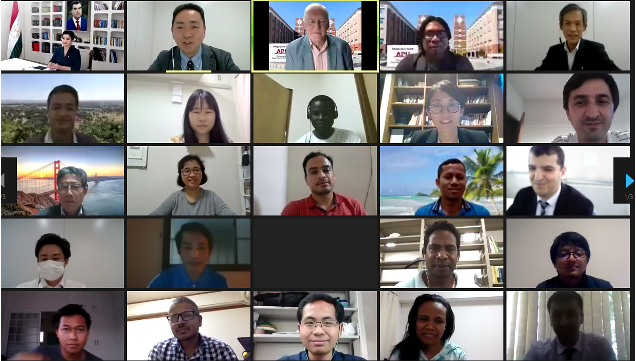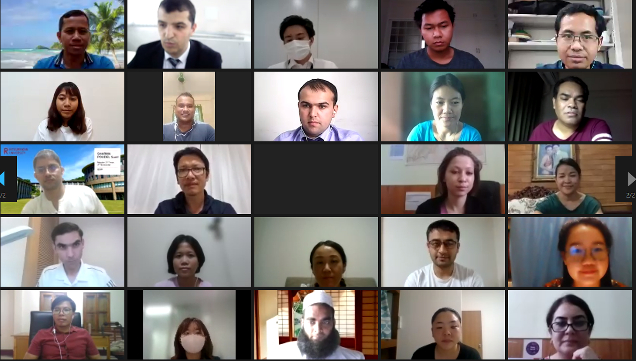 * JICE: A general foundation that acts as a proxy for the JDS project (the Project for Human Resource Development Scholarship) of the Japan International Cooperation Agency (JICA).