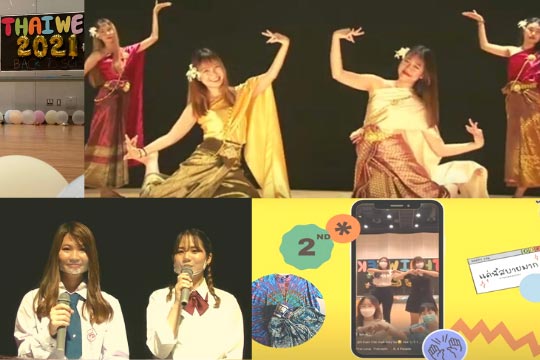 Thai Week was held from July 6 to July 16, 2021. With students from over 90 countries and regions enrolling regularly, APU holds Multicultural Weeks every year to introduce the diverse cultures and languages on campus. Unfortunately, last year's events were cancelled due to restrictions on extracurricular activities caused by the spread of COVID-19. This year, however, we were able to hold the first Multicultural Week in a year and a half since the Mongolia Week held in January 2020. This year's Thai Week was held both in person and remotely in consideration of students who were unable to come to campus as well as a form of infection control.
As an infection control measure, we set up booths where students could experience Thai language and culture through multiple activities, including participating in games in small groups and experiencing Thai dance and language.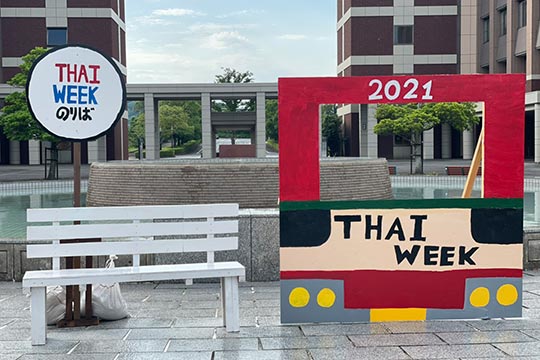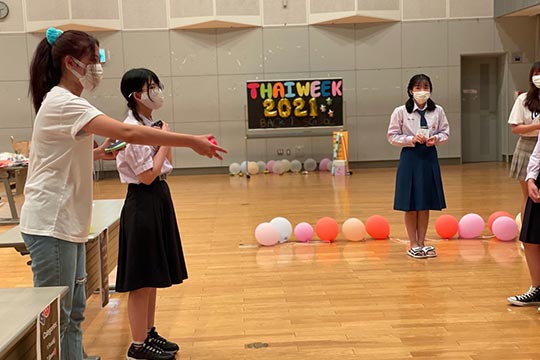 Before the COVID-19 pandemic, students could also enjoy Thai dishes in the cafeteria during Thai Week, but this time, recipes were introduced on YouTube instead. The performance usually held on the last day of the Multicultural Week also went online. In the Thai Week Grand Show, entitled "Thai Night," performers introduced a virtual audience to traditional Thai dance, music, and modern drama, which were streamed live from Millennium Hall. In-person attendance was not allowed.