On July, REACT (REturn-to-campus Activity CoordinaTor), a student organization that aims to increase student interaction on campus, held several student exchange events. The culmination of their spring semester activities, Multicultural Day, featured cultural presentations from six organizations representing five different countries.
July 19-29, APU Photo Exhibition
Photos taken by APU students were displayed in a corner at the entrance of the cafeteria. The photos depicted the food, daily life, and heritage sites representative of their home regions in Japan and around the world.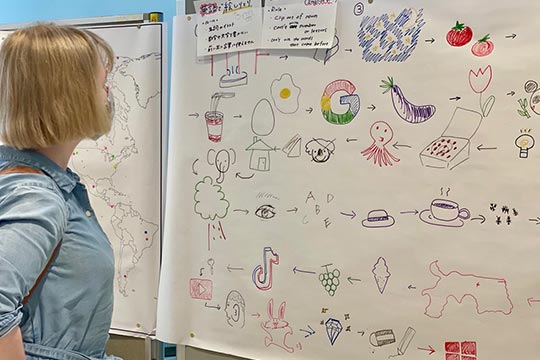 July 19-23 Ethnic Food Festival
Popular dishes from Taiwan, India, Indonesia, Thailand, and Korea were served to students at the cafeteria for 100 yen over 5 days. Due to popular demand, 200 meals were served from the third day on, for a total of 900 meals.
July 29th Multicultural Day
Dance, martial arts, drama, and other performances celebrated the cultures of 5 countries: Japan, Vietnam, Korea, Thailand and Indonesia. The event was a hybrid of both live-streaming and in-person attendance at APU's Millennium Hall, where the grand show is usually held during Multicultural Week.
Visitors were seated two seats apart as a safety measure against COVID-19. They thoroughly enjoyed the performance with resounding applause.
In addition, the 80 students who participated in and managed the show as well as all 195 students who came to the event were given free halal hamburgers specially prepared by the cafeteria.
Performers:APU wind, V-steps, VMA, Taisetsu, APU INA, KMUSE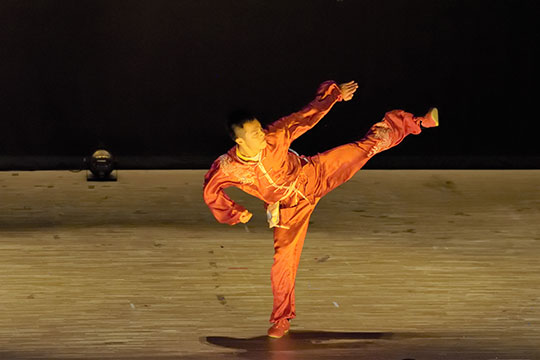 17 REACT members (undergraduate students, country/region of origin) in alphabetical order
BOYKHONOV Bobirjon(APM 3rd year, Uzbekistan)
ENKHTAIVAN Enkhchimeg(APS 1st year, Mongolia)
HIRAHARA Rui(APM 3rd year, Japan)
HORIUCHI Yuri(APS 3rd year, Japan)
INOUE Rin(APM 3rd year, Japan)
ITO Miki(APS 3rd year, Japan)
KASHIWA Kazuma(APM 2nd year, Japan)
KIM Byong Hoon(APS 3rd year, Korea)
NGUYEN Le Thuy Nguyen(APM 2nd year, Vietnam)
NGUYEN Thi Thuy Chi(APM 2nd year, Vietnam)
NOH Heesim(APM 2nd year, Korea)
ODAGIRI Kaho(APS 2nd year, Japan)
OYAMA Suzuna(APM 2nd year, Japan)
QIU Zhuolin(APS 3rd year, China)
TANAKA Momo(APS 3rd year, Japan)
VALECHA Naman(APM 1st year, India)
YAMAMOTO Tomomi(APM 3rd year, Japan)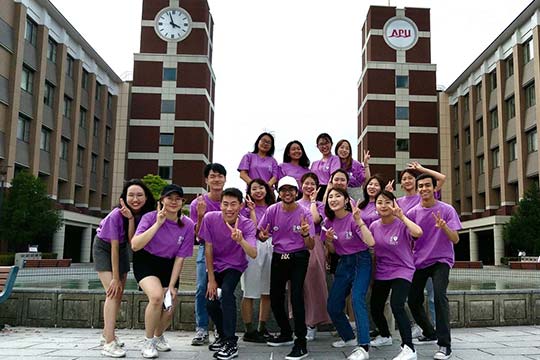 What is REACT (REturn-to-campus Activity CoordinaTor)?
REACT is a student organization that was newly established in April of this year with the aim of organizing online and on-campus events that will allow students to interact more with each other during the COVID-19 pandemic. In addition, they also have taken over the student aid activities of APU Hands.
What is APU Hands?
APU Hands is a group of 40 APU alumni and faculty members, established to help APU students who have lost their part-time jobs due to the COVID-19 crisis. REACT has taken over their activities and events.