On Saturday, May 7th and Sunday, May 8th, 2022, Resident Assistants (RA), who support students at international on-campus housing, AP House, held an event called Small World Festival. The event was designed to promote face-to-face international exchange and help students make friends, which was made possible by the entry of international students into Japan in March of this year. AP House reduced the scale of the World Festival, which was once an annual event, and held it for the first time in about three years, while taking sufficient measures against COVID-19.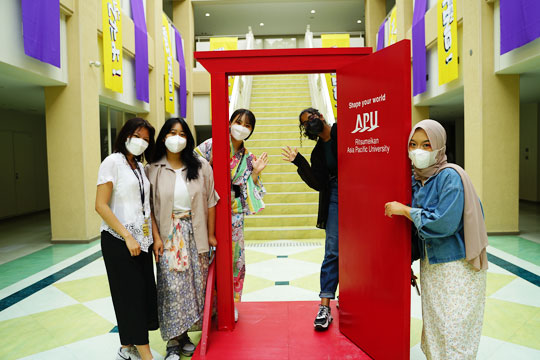 On the first day, the RAs opened booths where students could experience the cultures of six countries: India, Indonesia, Kenya, South Korea, Thailand, and Japan. Participating dormitory students enjoyed learning the unique characters and words of each country and experienced Indian body art, henna tattoos. At the Japan booth, they could experience making an uchiwa in preparation for the coming hot season.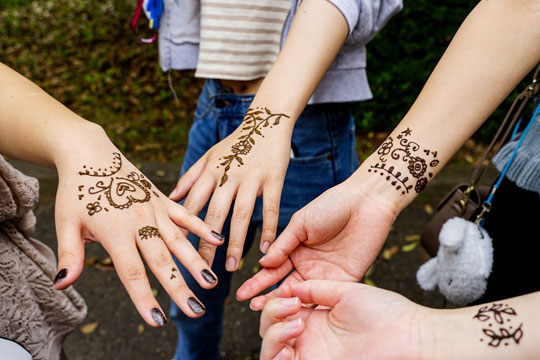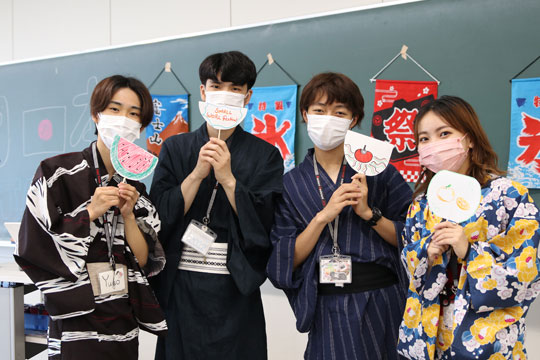 On the second day, there were performances at the Millennium Hall. Both RAs and resident students participated among the 14 groups who presented various performances from traditional dance to trendy songs and dances from each country. Over 200 dormitory students enjoyed the event as spectators.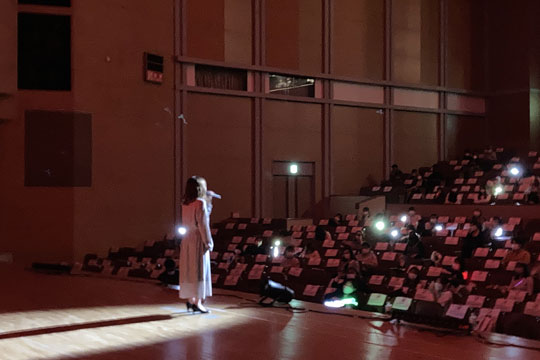 One student who participated said, "It's fun to be able to experience the cultures of various countries and finally enjoy the international environment of APU." Another talked about the joy of being able to interact face-to-face rather than online, "I'm happy to make more friends through face-to-face events."