In the compulsory subject, Global Management (Capstone), for 4th year students of the College of International Management (APM), guest speakers are invited to the class to introduce the issues facing the industry to which they belong. Then, both domestic and international students form teams to make full use of the knowledge they have accumulated so far to come up with solutions to those problems.
In the fall semester of 2021, for the first time in this course, the theme was local governments, and the class was carried out in cooperation of the Oita Prefectural Government. The first class was held on Thursday, October 21, and a lecture on "Promotion of Acceptance of Foreign Human Resources" was given. For this semester's group discussion the two challenges of simulating and creating a strategy to significantly increase the number of foreign human resources staying in Oita prefecture by 2045.
The students worked as groups to create policies on the two issues that were raised. The final presentations were given in person and online on Thursday, January 27, 2022. The top 3 teams from each class of the course presented in front of Oita Prefectural Government representatives.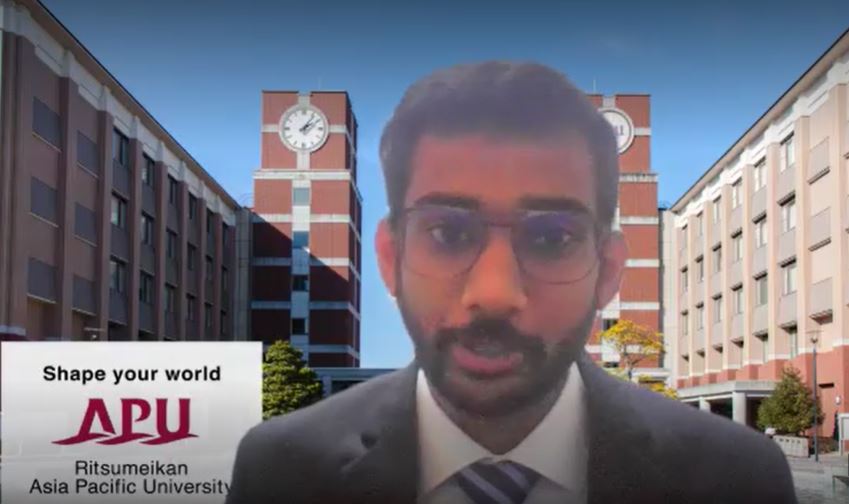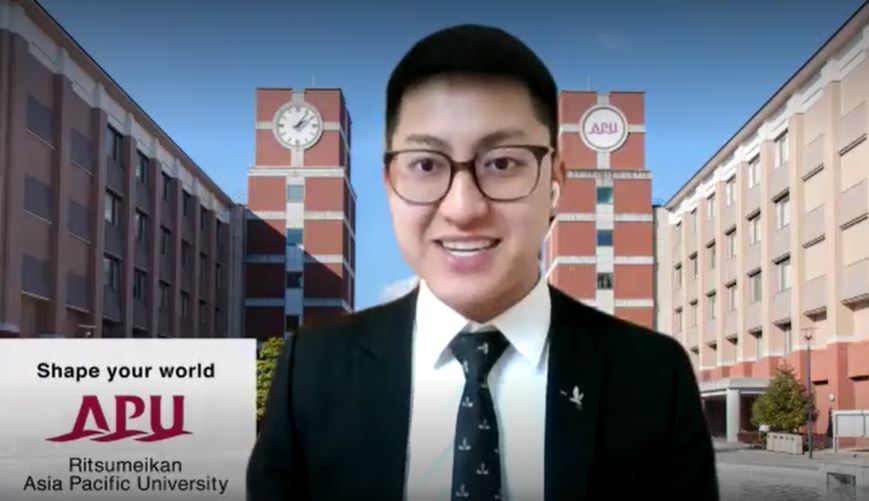 The winning team, KABOSU, proposed to establish an union to promote multicultural coexistence, conclude strategic partnerships with overseas cities, hold event weeks, support early job-hunting activities for international students, establish a vocational school for long-term care and welfare, and so on.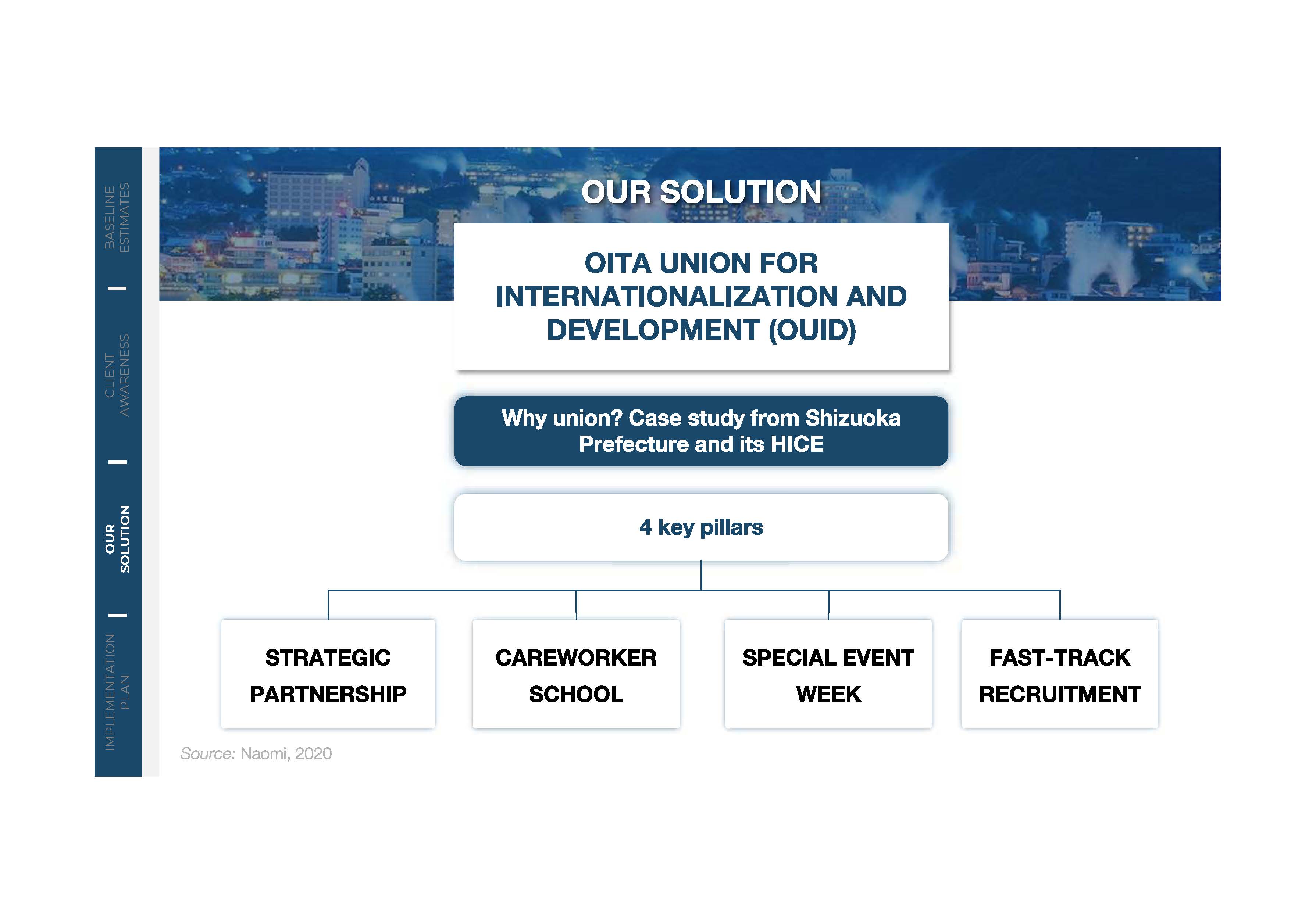 KABOSU's strategic ideas were visualized to commemorate the victory.
A staff member of the International Policy Division of the Oita Prefectural Government commented, "I felt that the content was well organized from the perspective of feasibility and originality. I think that it will be even more convincing if there is a perspective on changes in the external environment, etc. "