イベント|チェンジメーカー
Jun 29, 2022
On Saturday, May 7, student group Loop.A.S.* in collaboration with CHANG Chun-Sheng (Graduate School of Asia Pacific Studies Class of 2018, Taiwan), who works at Oita Prefecture's Usa City Hall in the tourism and branding section, held an event on learning about tourism called "Seishun Ticket in Usa."
Loop.A.S. is an organization of the alumni association and current students (as of June 2022, there are 40 members) that work to "loop" alumni and current students. Throughout the year, the group holds events, inviting alumni and based on different themes targeted at current students, as well as contributes to the Student Blog with alumni interviews.
This time, a total of 30 APU students, including 5 Loop.A.S. members and 25 additional participants, visited famous sightseeing spots, learning not only the charms of Usa City but the problems its tourism faces. In the second half of the event, at APU, the students worked alongside Usa City Hall staff to consider the future of the city's tourism industry.
The first half the event consisted of field work, in which the group toured Usa's famous spots in the following order: Higashi-shiiya Falls, Usa Jingu Shrine, and Senzai Farm (rose garden). Luckily, the sun was shining and the group discovered the many charms of Usa. On campus, the participants broke into groups to brainstorm ideas for increasing the number of inbound tourists to Usa before summarizing their conclusions in a mockup plan and presenting them. Asserting their ideas in a way that only a multicultural group of young individuals can, the participants proposed that Usa City consider the importance of SNS as well as multilingual explanations geared toward international visitors.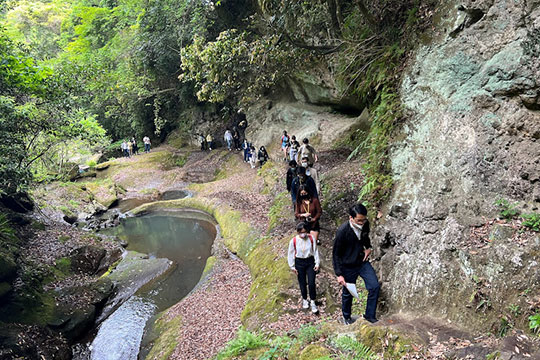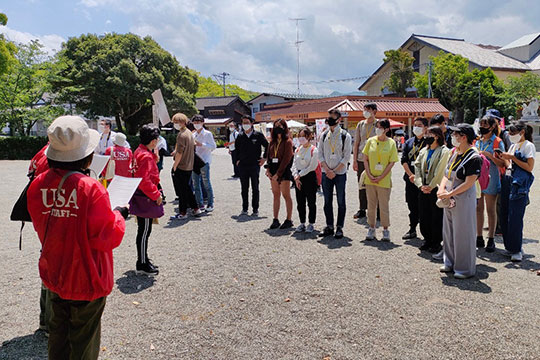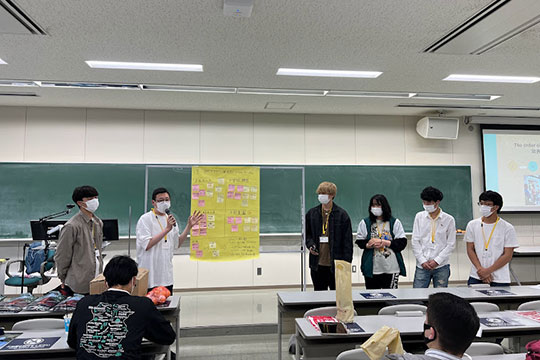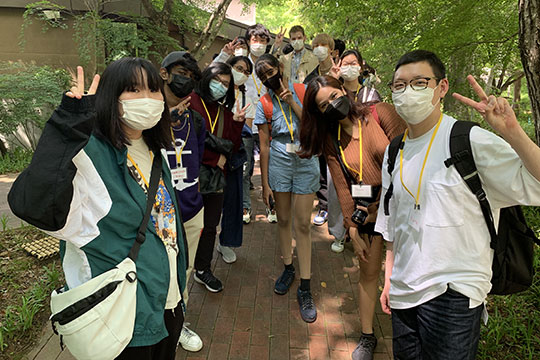 Participating students' countries/regions:
Indonesia、Uzbekistan、Sri Lanka、Thailand、the Philippines、France、Vietnam、Malaysia、Mauritius、Korea、China、Japan
Loop.A.S.
Website: https://loopas.cc/
Instagram: https://instagram.com/loop.a.s?igshid=ouo7s9ixmtr5
Facebook: https://www.facebook.com/LoopASapu/
APU Alumni Association
Website: http://www.alumni.apu.ac.jp/en/
Facebook: https://www.facebook.com/apualumni.net/