Happy New Year, everyone!
Last year, for the first time since APU's opening, over 100 countries and regions were represented on campus by our current students. The fact that these students of varying cultures, customs, values, and even common sense can learn together at our "United Nations for youth" or our small world of APU is thanks to all of you who support us. I thank you from the bottom of my heart.
This year will be the year of the New APU. In April, the College of Sustainability and Tourism will open, and the College of Asia Pacific Studies and the College of International Management will implement their curriculum reforms. With 3 colleges, this triangular system will be complete, and APU will become a place where even more students can learn. The new academic building with a three-story wooden commons space and the dormitory with its new concept will also be completed. Their facilities include classrooms where students can learn in a variety of ways, spaces that integrate living with learning, and many other new places of learning for "mixing" and "finding solutions." I hope that the students will continue to take on the challenge of realizing a sustainable society at the new APU.
In order to realize the APU2030 Vision, which put forth, "APU graduates possess the power to change our world," I would like all faculty and staff to work together to create an even more exciting APU. We appreciate your continued support.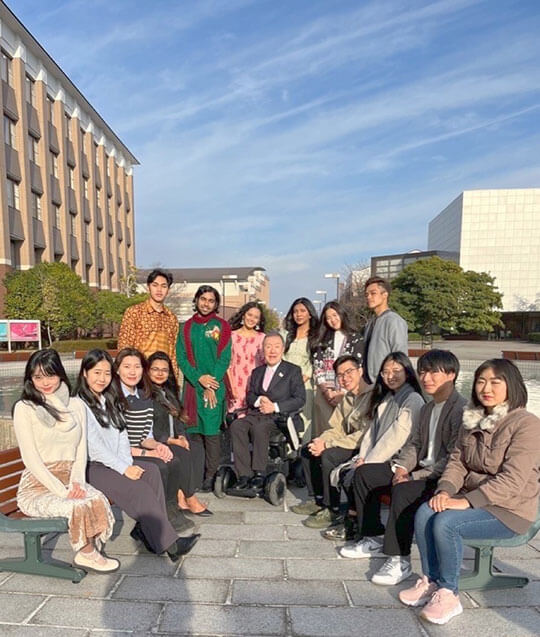 January 1, 2023
Haruaki Deguchi
President
Ritsumeikan Asia Pacific University