Students at APU learn various languages in addition to Japanese and English. Among them, I interviewed students who mastered each one of the 6 languages called AP (Asia Pacific)languages! If you are wondering which language to take, check out this article! Once you become interested in the language from the article, you might be living in its country of origin in the future. Please use this article as a reference!
Studying AP languages at APU Vol. 1: Malay / Indonesian
Studying AP languages at APU Vol. 2: Korean
---
Profile
Ms. Akino Chishima
- APM 3rd year
- Completed up to Chinese Ⅲ, planning to take Ⅳ
(Took courses ⅠandⅡconsecutively in her 2nd semester, took Ⅲin her 6th semester.)
- Learning Chinese without participating in language training in Chinese-speaking countries.
What made you take courses in Chinese?
It is because of my father who works for an airline company in a Chinese-speaking country. I often visited there with him with amd received souvenirs. I had many opportunities to meet with local people and get familiar with their culture. Furthermore, during the summer vacation of my first year at university, I went to visit my sister's friend's hometown which is in a Chinese speaking country. When I actually visited the country, I wanted to express my gratitude for the invitation directly, but because of the language barrier, I could not convey it well. This experience led me to take Chinese I in my second semester.
Now, I'm done with Chinese Ⅲ, and passed level 3 of the Chinese Proficiency Test, HSK. I was able to master the language to the level where I could communicate in both Chinese and Japanese when I went out to eat with my friends whose first language was Chinese. I am continuing to study to pass level 4 of the Chinese Proficiency Test by my 7th semester.
Why did you decide to continue taking courses?
The reason I took Chinese Ⅱ was because I enjoyed it. The more I improved my Chinese skills, the more confident I became. I was also excited to see what would happen if I continued to improve my Chinese. However, there was a period that I did not have a lot of time to speak English, and my progress in learning English had slowed down. Despite this situation, I wanted to create the opportunity to learn Chinese because I thought there are at least some opportunities to use English in daily life.
I took Chinese Ⅲ about a year after taking Chinese Ⅱ. After taking Chinese Ⅱ, I became interested in other languages as well and took courses in two languages for each semester. However, I began to think that I would not be able to acquire the language completely if I continued to take courses in various languages. So, I decided to focus on learning one language. At the same period of time, circle activities that had been stopped due to COVID-19 were resuming little by little. I reunited with my friends who speak Chinese as their first language and with my classmates who had finished studying abroad in a Chinese-speaking country. Thus, opportunities to use Chinese started to increase and I made the decision to take Chinese Ⅲ.
What are your tips for learning languages?
I was conscious of applying what I studied in Chinese class to daily life and continuing the way that I could enjoy my studies. I created an environment in which I could use Chinese by learning cooking from friends whose first language is Chinese and by communicating in Chinese even among Japanese friends. Also, I was interested in music groups based in China, and wanted to understand their song lyrics and SNS posts. I tried to switch my mind to enjoy learning language and studied Chinese for about an hour a day on average. My friend told me, "Learning new languages is the same as taking a shower." I can relate with these words. If you want to learn a language, you need to listen to it. I think the more you expose yourself to the language, the more you improve your language skills.
As I continued to study, I began to think that I want to spend more of my free time in languages other than Japanese, and I became able to take time for learning without thinking. Even on a busy day with classes and part-time work, I went to SALC using the time between classes. Also, I watched dramas and movies on my days off and made time to be conscious of learning Chinese. Even while watching Japanese movies, I had the subtitles in Chinese. I was more curious about how they express words in Chinese than the movies themselves.
What is important in learning new languages?
I think humility is important. It is natural to make mistakes while practicing new languages. I think it is important to just accept it and feel thankful when your mistakes are pointed out to you. I wanted to improve Chinese skills as much as I could, so I created an environment where I can get detailed advice. I tried to go to SALC twice a week, and I asked the PA to tell me all the mistakes I made in the conversation. I told them in advance what level I wanted to be able to speak, so they pointed out everything they noticed. Also, maintaining the motivation to learn a language was a difficulty for me and I put effort into overcoming it. In order to continue my studies, I always tried to keep my aspirations by finding a person to look up to.
I also valued communities where members can study together, share what they have achieved, and improve and encourage each other. In class, I did homework during break time with other students, tried to speak Chinese we had learned, and asked teachers questions together after class. Even when my progress of learning new languages had slowed down, I accepted the situation, tried not to be too hard on myself, and did what I had to one by one.
SALC(Self-Access Learning Center)
Were there any moments when you felt glad to be able to speak language?
It was the moments when I could get to really know a person by talking in Chinese. Having a conversation in Chinese will help you get along with people whose first language is Chinese.I also noticed that communicating not only in English but also in their first language would reveal parts of their character that would not normally come out. Some friends tried to be polite when they spoke their mother tongue and others kept casual conversation by using slang words. I found it interesting that I could know their personality, how they were raised, and their values from the words that come out naturally.
One of the other advantages of learning new languages is those moments of confidence every day. As I was able to read Chinese posters on the bulletin board, I felt improvement. I had more enjoyable moments in my daily life by learning new languages. Today, I am interested in my friends'emotions and personalities that I can only know when talking in their first language. I want to continue improving my Chinese. I want to express my feelings frankly in my own words and also understand what the person wants to convey more accurately. Instead of just continuing the conversation, I want to have a deep communication that reveals the person's humanity.
For my next article, I interviewed a student who is learning Vietnamese. Look forward to reading it.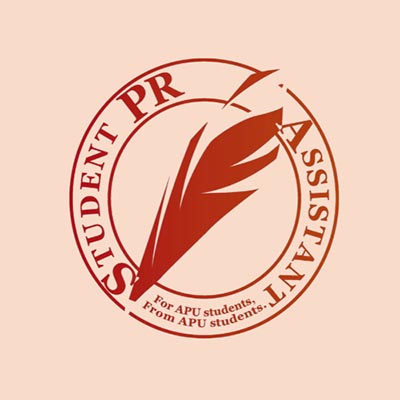 Yumena Nakagawa