On Wednesday, April 1, 2015, the Spring Entrance Ceremony was held at B-con Plaza in Beppu City, welcoming 922 new students from around the world.
This spring the University welcomes 827 undergraduate students (566 domestic and 261 international), 32 graduate students (1 domestic and 31 international) and 63 short-term and exchange students (4 domestic and 59 international) from 44 countries and regions. (as of March 27, 2015)
President KORENAGA Shun welcomed the new entrants and offered encouragement: "At APU, we aim to provide global education, which means we will cultivate talented individuals who can accept and respect others for who they are and overcome conflict and friction to create new values through their daily exposure to and interaction with foreign cultures on our campus, itself a true microcosm of the world. Students from around the world gather at APU, which makes it an invaluable venue for fostering mutual understanding through dialogue. In this multicultural environment, I hope you will learn to respect others and discover common values required for coexistence; I hope you will develop global-mindedness through your studies."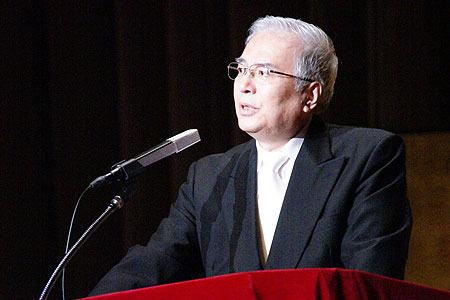 WICKRAMANAYAKE Pathirannahalage Pravini (College of International Management 4th year, Democratic Socialist Republic of Sri Lanka) addressed the audience on behalf of current students. MASA Reo (College of Asia Pacific Studies, Japan) and JIRAPINYO Pashcharidar (Graduate School of Management, Kingdom of Thailand) then spoke on behalf of the undergraduate and graduate new entrants respectively.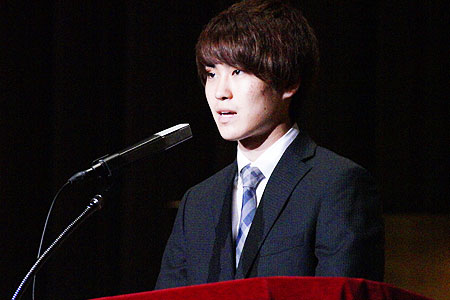 Speaking on behalf of the new undergraduate students, Mr. MASA shared his aspirations for the future: "My dream is to become a tourism consultant and provide resources to increase international visitors in various areas of Japan. Thus, my goals are to enhance my multi-language proficiency, deepen my objective knowledge of Japan, and obtain high-quality international communication skills. How you interact with the environment at APU, including your teachers and classmates, and even the facilities themselves, will directly shape your future self."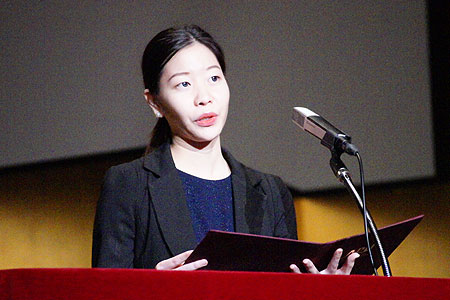 Ms. JIRAPINYO then spoke on behalf of the new entrants to the graduate school: "This is my great chance to learn from people of different countries around the world and also increase my social network which is one of the greatest advantages of studying a master's degree. I'm confident that the interactive and intellectual discussions in APU will also be extremely beneficial." She additionally stated, "As for myself, after graduation, I plan to return to my hometown and work in a managerial position of a multinational company."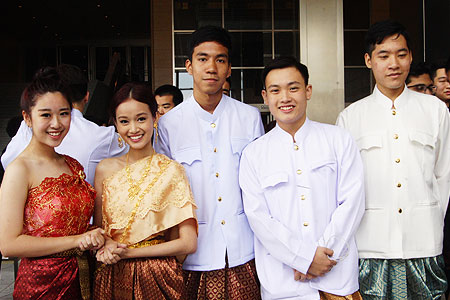 Many current students also came along to the ceremony to welcome the new entrants to APU and enjoyed the colorful performances that followed, including a traditional Indonesian dance, Korean folk music, Chinese traditional art, a Japanese drum performance and a Japanese dance performance.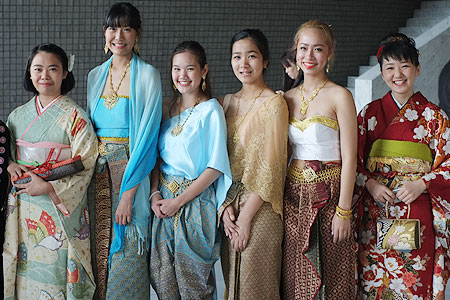 The Entrance Ceremony was also broadcast live on the internet via Ustream. Footage can be viewed at the APU Gallery: The 2015 Spring Entrance Ceremony.