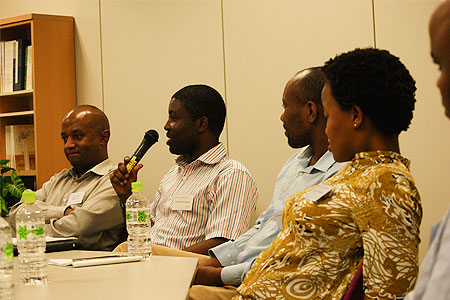 A contingent of English-speaking journalists from Africa paid a visit to APU on Sunday, July 10. This tour was organized by the Ministry of Foreign Affairs in support of the upcoming Tokyo International Conference on African Development (TICAD VI) in Kenya this August.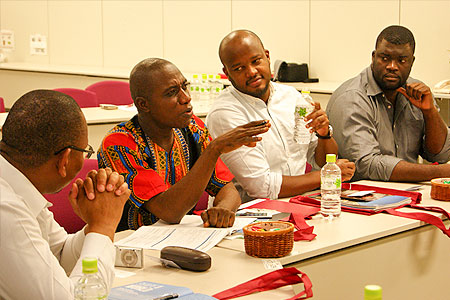 Vice President YOKOYAMA greeted the journalists and provided a general overview of APU before taking their questions, which included the system of education at APU and the entrance exam policies in regards to Africa. Later, the journalists had an opportunity to meet with nine APU undergraduate and graduate students from several countries in Africa (Liberia, South Africa, Botswana, Kenya, and Ethiopia). Topic of this energetic discussion included the reasons students chose APU, their overall student life, challenges with studying in Japan, and their career plans after graduation.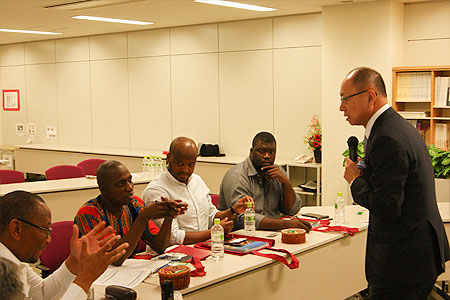 One of the journalists in attendance, Ernest Moloi (Chief Sub-Editor, Botswana Guardian; The Midweek Sun & Botswana Investor) was left with a positive impression: "I was highly impressed by the focus and determination the African students at Ritsumeikan Asia Pacific University displayed as well as the commitment by the lecturers and University Management to help Africa into its glorious future. I believe the University's African Alumni will be the lightning rod for Africa's true and meaningful integration into the world economy."