The International Cooperation and Research Division provides graduate students with research support subsidies every year. On June 5, the seven recipients of this year's funding, all of them master's students, gave presentations on the conclusions of their research.
Thi Van Anh Hguyen, one of the presenters, conducted fieldwork in Vietnam, researching the management of youth support enterprise in the country. This was a part of her project entitled "Link between social enterprise and creating shared value in the Vietnamese context: The case study of Koto Vietnam." She presented her results on how the organization KOTO Vietnam has been able to create shared value and solve social problems.
Question and answer sessions occurred after each presentation. It is expected that this session will be a useful step toward future research.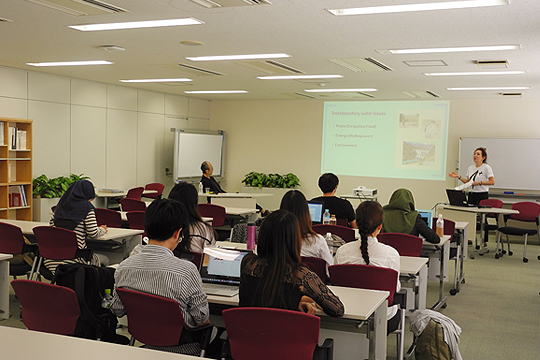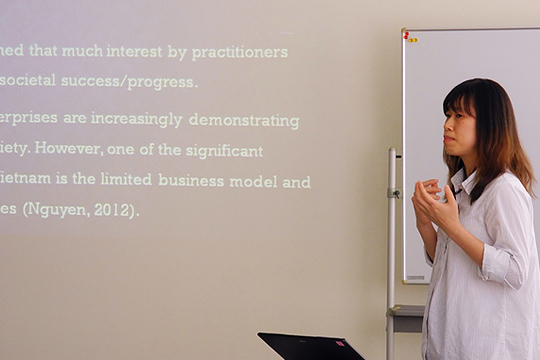 The session concluded with a comment by International Cooperation and Research Division (ICRD) dean Professor Yoichiro Sato, who praised the presenters' enthusiasm for their research themes. Dean Sato also gave the advice that when researchers make presentations to a large audience, they might be questioned for using a single case study. It is therefore important to clarify such questions, and make audiences from different academic fields understand the significance of their research.