For APU students, the road to internationalization does not stop on campus. Many choose to study abroad outside of Japan at one of APU's 155 partner institutions in 51 countries and regions. For these students, one of the best places to get information is at the Student Exchange Fair held near the beginning of each semester.
Nearly 400 students attended this semester's fair on October 16 in the Student Hall above the APU Cafeteria. Students interested in study abroad were able to use this opportunity to meet with exchange students from partner schools as well as APU students who have recently returned from a program.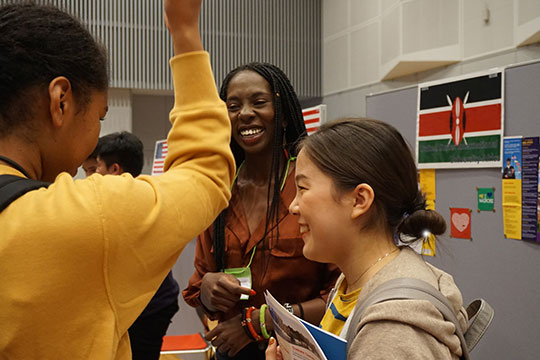 Students with questions about choosing a study abroad destination had the option to speak with one of three professors providing one-on-one consultations to discuss the available study abroad options. The APU Career Office was also on hand to give advice and information about how to utilize one's study abroad experience when job hunting. They also offered consultations on finding employment at Japanese businesses.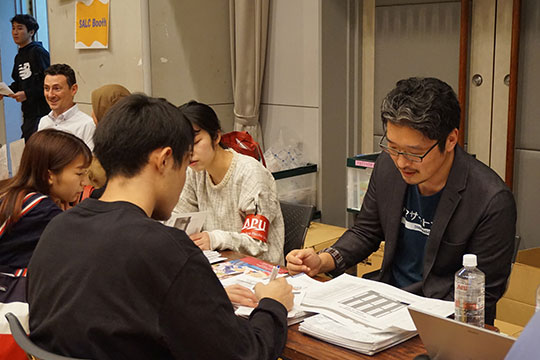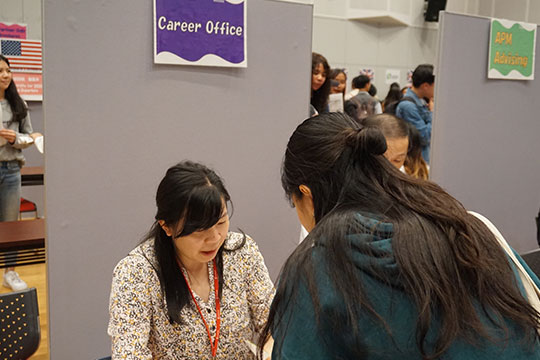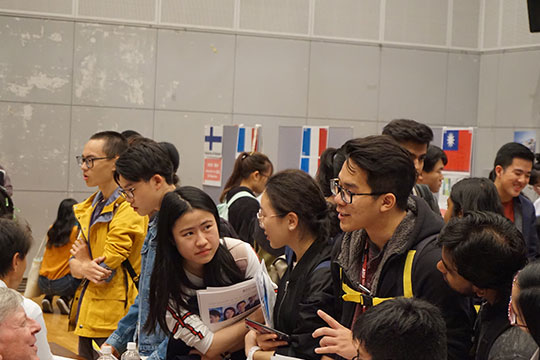 The Off-campus Study Program Fair is offered every semester to acquaint students with study abroad partner institutions as well as other off-campus study programs that are available to APU students. This event helps welcome incoming exchange students to campus, while also helping current students get one step closer to experiencing life at one of APU's many partner universities abroad. Studying abroad is one more way that APU students are able to shape their world.
For more information about university exchange programs and off-campus study programs, you can visit this webpage.