On Friday, June 4, 2021, His Excellency Ernest Rwamucyo, Ambassador of the Republic of Rwanda to Japan, visited APU and held discussions with APU Vice President Yan Li as well as students from Rwanda.
Before he was assigned to Japan, Ambassador Rwamucyo had heard about the university from a certain Rwandan APU alumnus: the Permanent Secretary of Ministry of Trade and Industry of Rwanda, Michel Minega SEBERA (Graduate School of Asia Pacific Studies Class of 2011). Upon hearing the alumnus' story, the ambassador has been eager to visit the school ever since.
In a discussion with APU faculty and staff, Ambassador Rwamucyo said that he wanted to create stronger ties with APU. He states, "I want young people in Rwanda to seize the opportunity to study in Japan. To that end, I want to tell them about APU. " Through the Embassy of Rwanda, we affirm that we will deepen connections with country by exchanging information with each other, such as information on secondary education in Rwanda and information on admission to APU.
Next, Ambassador Rwamucyo met with two students from Rwanda, who reported on their student life at APU and guided him on a tour of campus.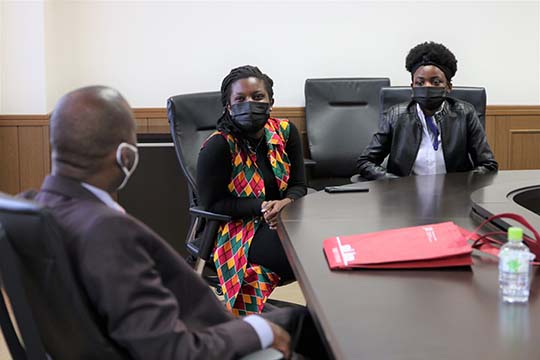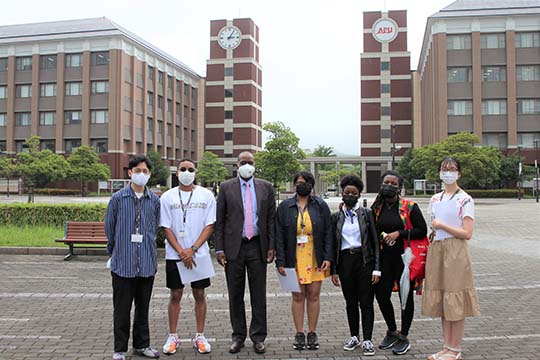 Currently, there are 3 students of Rwandan descent among the 62 African students, hailing from 24 different countries and regions, studying at APU.