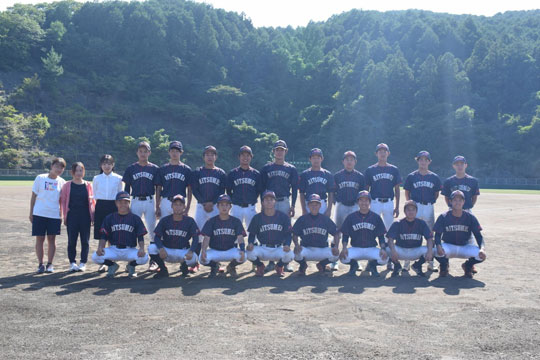 The APU Baseball Club won the 2021 Kyushu University Baseball Championship Northern Kyushu Block 2nd Division League Tournament.
On Sunday, October 10, 2021, the deciding match between APU and Orio Aishin Junior College was held in Tagawa City, Fukuoka Prefecture. In the fall season, the two teams were neck and neck with 4 wins and 1 loss. The event was held without spectators to prevent the spread of COVID-19 infection. From the beginning it was a tight match with both teams scoring points. Then, in the 4th inning, APU was up to bat, with runners on first and third bases and two outs. The fourth batter, Shotaro Morimoto (APM 3rd year), had three balls and two strikes before turning the game around and winning two points for his team. After that, the team continued to accumulate points resulting in a 10-3 victory and APU's first 2nd division championship.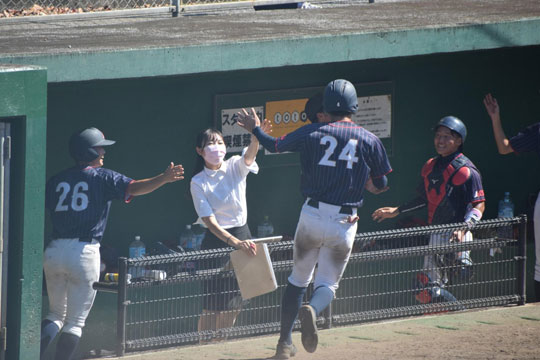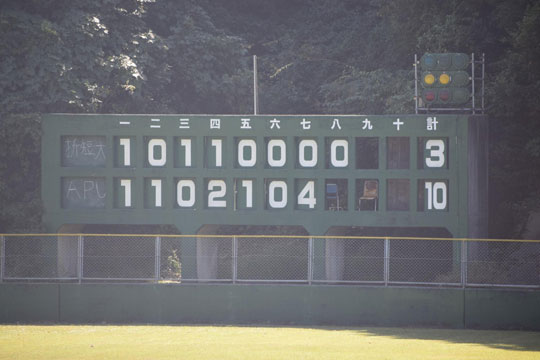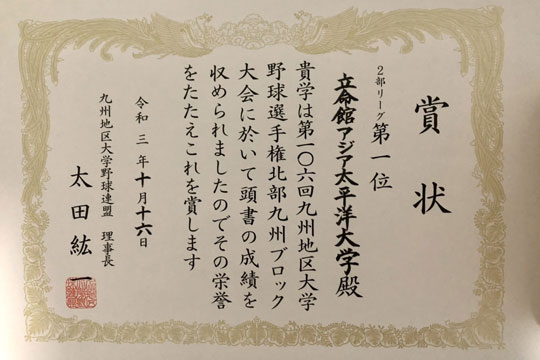 Morimoto expressed his gratitude and joy to be able to play the match stating, "I am deeply grateful to all the members of the Kyushu University Baseball League who held the league match and the many people who supported us, despite the many anxieties caused by the pandemic. Thank you very much." The brain of the team, Shogo Ichimura (APM 3rd year), who is the captain and catcher, said, "I am very happy that achieving the goals we have set in the past year have led to this victory." Hiroki Kaneko (APM 3rd year), a complete game pitcher, said, "It was a non-spectator match, but before the match, I received messages of support from many people which gave strength."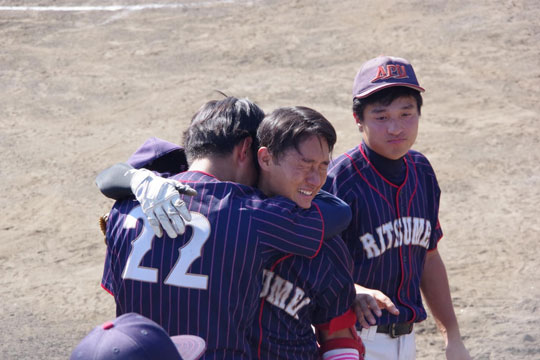 The APU Baseball Club has made it this far by thinking about strategies on its own without a manager. Its representative, Yuki Shimada (APM 3rd year), said, "We noted our individual issues and team issues, worked on practice, and held team meetings. I'm happy with the results and that I was able to play baseball with all my teammates."
In addition, many were selected from the APU Baseball Club as commended players for this season.
Awarded Players
Most Valuable Player
Yuki Kaneko (APM 3rd year)
Best line up
Yuki Kaneko (APM 3rd year), Pitcher
Shogo Ichimura (APM 3rd year), Catcher
Kentaro Yokoshima (APS 2nd year), First baseman
Yuya Kunihiro (APS 3rd year), Third baseman
Yamato Goda (APM 2nd year), Shortstop
Shotaro Morimoto (APM 3rd year), Outfielder
We ask your continued support next season for our emerging APU Baseball Club!