As the "Spring 2018 RCAPS* Current Research Seminar Series", five seminars were held in June and July by APU faculty members who returned from their Academic Development Leave (ADL) during Academic Year 2017 to present and share the most up-to-date reports of their research findings to the university community.

ADL is one of components of APU's Research Support System which aim to promote faculty members' excellence in research in a variety of forms. Upon selection, approximately ten individuals are awarded a half-year leave during which they are relieved of their teaching load and other administrative duties in order to fully concentrate on their research. Upon returning from the leave, the selected faculty members present their research outcomes in seminars, the annual Asia Pacific Conference and other conferences in reciprocation.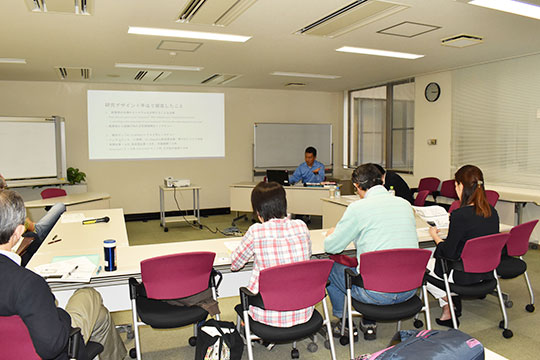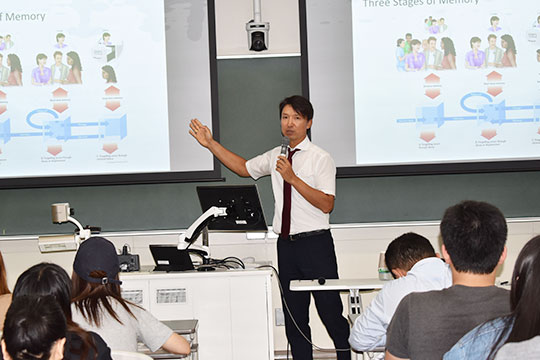 The seminar entitled "The Impact of language Barriers on English as Second Language (ESL) Customers' Dining Experiences" was presented by Associate Professor LEE Geunhee, College of Asia Pacific Studies. He was among many other faculty members who made an overseas field trip during ADL. In his case, it was primarily to conduct qualitative research by interviewing over 40 Korean tourists who visited the United States. His findings suggested that the language barrier between ESL customers and service providers leads to customers' negative emotions and behaviors. To further substantiate this study, he will draw comparisons with other ESL customers with varying levels of language proficiency or from different countries. He also commented that this observation can be applied to inbound tourists to Japan of which a huge influx is expected as the Rugby World Cup in 2019 and the Olympic Games in 2020 draw near.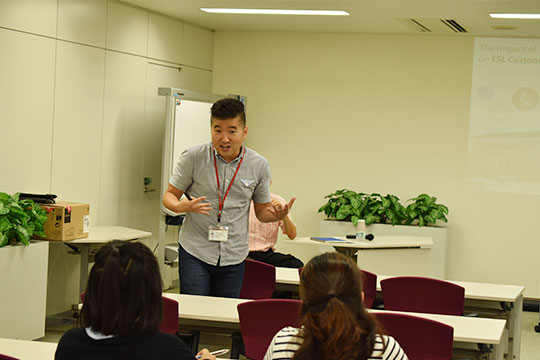 Fellow faculty members, graduate students and at times undergraduate students generally benefit from the more intimate and interactive setting of these seminars, which allows direct dialogue and therefore more opportunities in gaining insights into the respective specialized fields. The faculty members find ADL to be an effective means by which to produce practical and relevant findings for the society, as well as an encouragement to further deepen their research in the future. It allows researchers the flexibility to identify their next steps and plan their future research strategically.
* The Ritsumeikan Center for Asia Pacific Studies
Spring 2018 RCAPS Current Research seminar